Liposuction of the neck region - Lexington, KY*
Procedure Details
Liposuction of the neck region (submental) can be performed either under general or local anesthesia. Best candidates are patients who are in their 20-30's. Most patients can return to work in a few days.
More
Liposuction of neck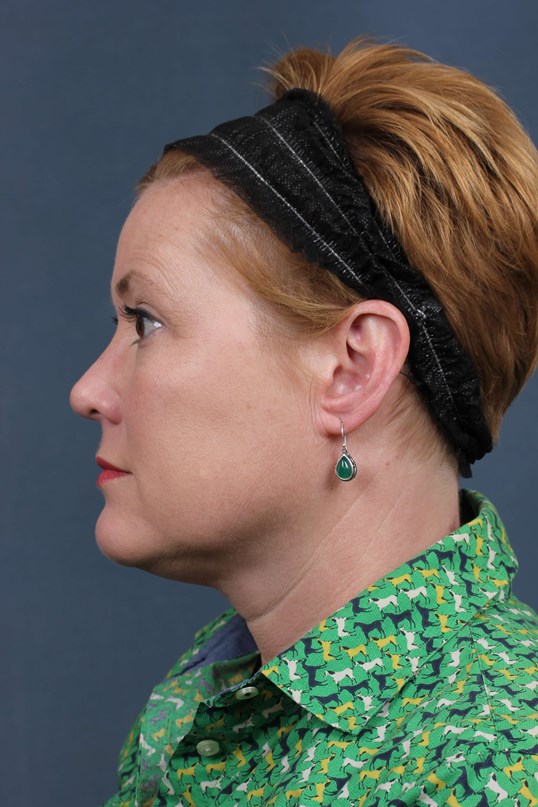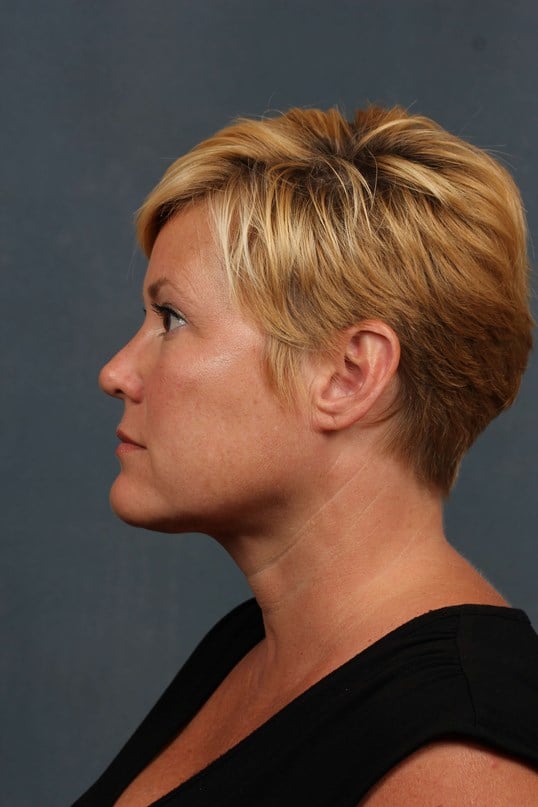 Liposuction of the neck performed under local anesthesia. She had 150cc of fat removed from her neck. More
Liposuction of the neck area is usually best performed on patients under the age of 40. This, however, is a great result on a 50-year-old lady. Three small incisions were made and a total of 150cc of fat was removed.
Location