What Is A Hair Transplant?
Hair loss, while very common for both men and women, can be frustrating. If nonsurgical treatments like creams or medications haven't been enough to slow or stop your hair loss, it may be time to consider the latest advancement in hair restoration surgical technology – ARTAS® iX. Using this cutting-edge follicular unit extraction platform, dual board-certified aesthetic and plastic surgeon Dr. Nana Mizuguchi can help you achieve fuller, thicker hair that looks natural.
The ARTAS iX robotic hair restoration system harnesses the power of artificial intelligence (AI) and robotically-assisted control to harvest healthy hair and place it in the treatment areas with computer precision. The results are hair restoration that doesn't look like "doll hair" plugs but rather your own natural hair without the tell-tale large linear scar associated with older hair replacement techniques. If you've got thinning hair or balding hair and are in the Louisville, KY, area, contact Mizuguchi Plastic Surgery today to learn more about this breakthrough hair restoration technology and schedule a consultation. Fuller, thicker, and more beautiful-looking hair has never been easier to achieve than with the ARTAS iX system.
What Are The Benefits Of ARTAS iX Hair Transplants?
Hair transplants in Louisville, KY with the cutting-edge ARTAS iX platform, offer a number of great benefits over other hair transplant and restoration methods, including:
Creates noticeably thicker, fuller hair
No surgery – the procedure is only minimally invasive
Leverages artificial intelligence and 3-D imaging for precise, consistent results
Achieves results that look more natural and are long-lasting
Does not make a large linear scar
Treatment is easier and more comfortable
Recovery time is shorter
Hair Transplant Reviews
"Was lucky enough to be one of the first patients with the new hair transplant robot this week. Everything went perfectly! The preop appointment answered all of my questions, and I was kept very comfortable through the process. The staff was over the top accommodating and caring. I'd recommend this practice for surgical and non-surgical procedures alike!"
- S.J. /
Facebook /
May 05, 2021
Previous
Next
Am I A Candidate For A Hair Transplant Procedure?
You might be a candidate for a hair transplant procedure with the cutting-edge ARTAS iX FUE system if you have large areas of baldness or thinning hair. You may have tried nonsurgical methods like shampoos, topical medications, platelet-rich plasma (PRP), or low-level laser therapy with little to no results. While these treatments can help slow or prevent hair loss, they might not be able to correct advanced baldness. ARTAS iX hair transplant procedures can be performed on most hair textures, conditions, and colors. In your consultation, Dr. Mizuguchi will rate your scalp and hair to ascertain if you have sufficient donor follicles to accomplish your hair goals.
How Does A Hair Transplant Procedure Work?
Your ARTAS iX hair restoration procedure will be done in our Louisville, KY, practice using local anesthesia to numb your scalp. An oral sedative could be added to keep you relaxed and comfortable during the procedure. In your consultation, Dr. Mizuguchi will speak with you about what will happen during your procedure, including how much time it will take and what to expect. When you are prepared, Dr. Mizuguchi, along with his team, will start the procedure. While they operate, you will be able to sit back and watch TV or listen to music.
Your donor follicles will generally come from the back part of your head because this is an area where hair growth remains constant. For moderate to large grafts, the entire sides and back of your scalp may need to be shaved. For smaller cases, you may just need to get a small strip of hair shaved, which will be camouflaged by the hair above it. The donor hair is removed in follicular units, typically about 1 – 4 hairs. The hair extraction procedure is randomized with AI modeling and 44-micron resolution computer imaging to create results indistinguishable from natural hair growth patterns. The transplanted area is created by Dr. Mizuguchi based on the AI model and his years of experience, plus the angle, depth, orientation, and density of your scalp to give you natural-looking outcomes.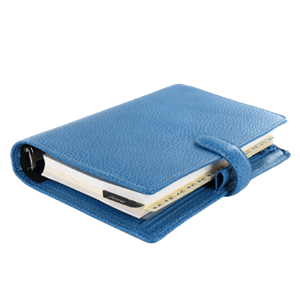 While hair loss is very common, it can cause stress, impact your confidence, and affect your quality of life. If you are interested in a truly effective, next-generation, long-term hair restoration treatment, schedule an appointment with Dr. Nana Mizuguchi at his office in Louisville, KY, to learn more about hair restoration with the ARTAS iX robotic FUE (Follicular Unit Extraction) platform. Advanced hair transplant surgery at Mizuguchi Plastic Surgery can help you get thicker, fuller hair and the boosted confidence and self-image that come with it.