What Is A Hair Transplant?
Hair loss, while very common for both men and women, can be frustrating. If nonsurgical treatments like creams or medications haven't been enough to slow or stop your hair loss, it may be time to consider the latest advancement in hair restoration surgical technology – ARTAS® iX. Using this cutting-edge follicular unit extraction platform, dual board-certified aesthetic and plastic surgeon Dr. Nana Mizuguchi can help you achieve fuller, thicker hair that looks natural.
The ARTAS iX robotic hair restoration system harnesses the power of artificial intelligence (AI) and robotically-assisted control to harvest healthy hair and place it in the treatment areas with computer precision. The results are hair restoration that doesn't look like "doll hair" plugs but rather your own natural hair without the tell-tale large linear scar associated with older hair replacement techniques. If you've got thinning hair or balding hair and are in the Louisville, KY, area, contact Mizuguchi Plastic Surgery today to learn more about this breakthrough hair restoration technology and schedule a consultation. Fuller, thicker, and more beautiful-looking hair has never been easier to achieve than with the ARTAS iX system.
Reviews
"This is the best place to go hands down! The Doctor and Staff always went above and beyond to make me feel comfortable and happy. I even get text and calls from their Nurce's before surgery just to check in to see if I had questions and post op to see how I am. Thank you thank you so much! I really look forward to doing more here and I'm even more happy about my results =) thanks for making this a fun and smooth process you all are amazing! This is the most skilled plastic surgon around here guaranteed I wouldent evem consider anyone else."
- C.W. /
Google /
Oct 25, 2018
"Dr mizuguchi and his team are hands down the best! He is amazing! I would not go to anyone else, I trust him 100%. I drive over 2 hrs to see him. His office staff are amazing as well. They are very knowledgeable. If you call the office it does not matter who you talk to they all know what is going on and are able to help you and answer any question you have. They are professional, thorough, and caring. The office is beautiful as well. Dr mizuguchi never disappoints !"
- G.M. /
Facebook /
Jul 10, 2020
"Wonderful! Can't recommend enough. Every member of this team is so pleasant and so sweet! I felt so taken care of from start to finish. They have an excellent, upbeat, happy atmosphere which immediately puts you at ease. Everyone is very knowledgeable, kind and thorough. Such a beautiful clean environment, I honestly could not fault 1 thing about my experience! Thank you all!!!"
- E.K. /
Facebook /
Feb 03, 2020
"Decided on 485 cc's under the muscle. I just had my surgery yesterday and so far so good! - I'm 30 years old and I have two kids, I've wanted implants for a long time, after I breastfed my youngest who is now 5 years old, I became very deflated and hated my chest, I was a 36D. I met my surgeon Dr. Mitzuguchi about a month ago and had a virtual consultation where we decided I'd need a lift and I showed him my wish pictures, at my pre op appointment I was able to go in and try on different sizes of implants and we decided on 485 cc's under the muscle, I just had my surgery yesterday and so far so good! I'm very happy with my results so far, and dr. Mitzuguchi and his staff are amazing, very pleasant to work with and very tentative to their patients needs. I'm pretty sore today but it's nothing too bad, I'm on muscle relaxers and pain killers, and I have my first post op visit on Monday!!!"
- A. /
RealSelf /
Jun 12, 2020
"Your time with him is never rushed. The staff really takes the time to know you and answer any questions."
- Anonymous /
Healthgrades /
Oct 18, 2019
Previous
Next
How Does A Hair Transplant Procedure Work?
Your ARTAS iX hair restoration procedure will be done in our Louisville, KY, practice using local anesthesia to numb your scalp. An oral sedative could be added to keep you relaxed and comfortable during the procedure. In your consultation, Dr. Mizuguchi will speak with you about what will happen during your procedure, including how much time it will take and what to expect. When you are prepared, Dr. Mizuguchi, along with his team, will start the procedure. While they operate, you will be able to sit back and watch TV or listen to music.
Your donor follicles will generally come from the back part of your head because this is an area where hair growth remains constant. For moderate to large grafts, the entire sides and back of your scalp may need to be shaved. For smaller cases, you may just need to get a small strip of hair shaved, which will be camouflaged by the hair above it. The donor hair is removed in follicular units, typically about 1 – 4 hairs. The hair extraction procedure is randomized with AI modeling and 44-micron resolution computer imaging to create results indistinguishable from natural hair growth patterns. The transplanted area is created by Dr. Mizuguchi based on the AI model and his years of experience, plus the angle, depth, orientation, and density of your scalp to give you natural-looking outcomes.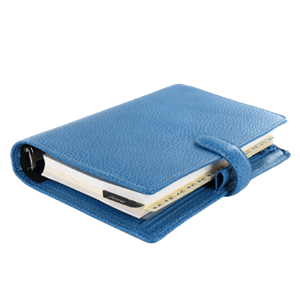 While hair loss is very common, it can cause stress, impact your confidence, and affect your quality of life. If you are interested in a truly effective, next-generation, long-term hair restoration treatment, schedule an appointment with Dr. Nana Mizuguchi at his office in Louisville, KY, to learn more about hair restoration with the ARTAS iX robotic FUE (Follicular Unit Extraction) platform. Advanced hair transplant surgery at Mizuguchi Plastic Surgery can help you get thicker, fuller hair and the boosted confidence and self-image that come with it.