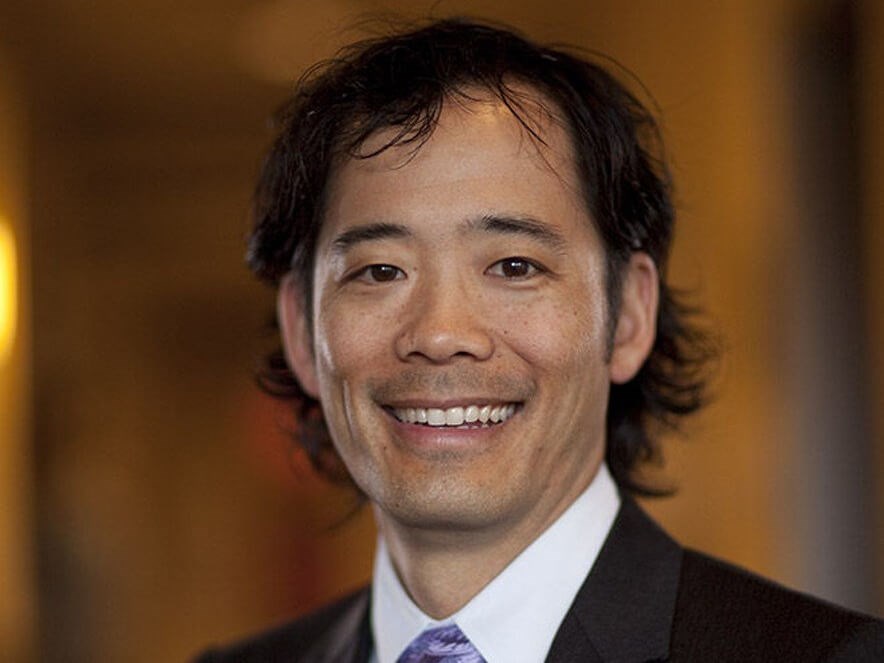 Dr. Nana Mizuguchi is a dual board-certified aesthetic plastic surgeon serving the Louisville, KY and surrounding areas at his private practice, Mizuguchi Plastic Surgery. Dr. Mizuguchi specializes in breast augmentations, lifts, and revisions with extensive experience in facial reshaping, stomach lifts, and liposuction. He is a highly skilled cosmetic surgeon with an artistic vision for beauty. His key goals are to provide exceptional quality of care, compassion, education, and excellent surgical outcomes with an emphasis on patient safety and confidentiality. Dr. Mizuguchi will take the time to consult with you privately to learn your goals and desires, and to help you fully understand the process, treatment plan, and recovery time for your procedure.
Dr. Mizuguchi's surgical expertise includes body enhancements, including breast augmentation, breast lift, liposuction, labiaplasty, and tummy tucks. He incorporates innovative approaches that require less downtime such as his drainless abdominoplasty. He also offers cosmetic facial reshaping procedures, performing the rhinoplasty, facelift, brow lift, eyelid surgery, and more for his patients. Dr. Mizuguchi specializes in nonsurgical treatments as well, offering popular injectable fillers, including Sculptra® Aesthetic, BOTOX®, Juvéderm®, and Restylane® to create a noninvasive treatment for those who are not quite ready for a traditional facelift. His surgical abilities and artistic vision of beauty have distinguished Dr. Mizuguchi among his peers.
Dr. Mizuguchi obtained his Bachelor of Arts from the University of California and graduated with honors, Alpha Omega Alpha, from Tulane University School of Medicine. He then finished a five-year general surgery residency at the University of Louisville (under the direction of Dr. Hiram Polk) where he was named Chief Resident. He completed his plastic and reconstructive surgery training at the University of North Carolina at Chapel Hill. During his residency, he spent six months working at the largest plastic surgery group practice in the United States, Charlotte Plastic Surgery Group. Now, he continues his knowledge and skills by holding a gratis faculty position at the University of Louisville, Division of Plastic Surgery, where he mentors plastic surgery residents and medical students.
Dr. Mizuguchi is honored to be a member of the following professional societies and organizations:
Kentucky Society of Plastic Surgery

American Society of Plastic Surgery

American Society for Aesthetic Plastic Surgery

Hirum C. Polk Surgical Society
He is also certified by the American Board of Surgery and the American Board of Plastic Surgery, and is a Fellow of the American College of Surgeons.
Dr. Mizuguchi has had many research projects and articles published in prestigious medical journals. He has also participated in multiple clinical research trials for cosmetic advancements such as silicone breast implants to further his education and knowledge of his industry. Dr. Mizuguchi has been given the Better Care Award from Norton Hospital and the Conference Attendance Award by the University of Louisville-Department of Surgery.
Medical Privileges
Reviews
"What an amazing experience!"
Test
Office Visit
"I had a lift and high profile breast implants performed by Dr. Mizuguchi.  He really is very knowledgeable about everything to get the best results that's right for you.  From consult to final "year in review" follow up, he's super confident and easy going in his approach with a very positive energy.  After the initial healing of scars, no one can tell I've had anything done, the look and feel is so perfectly natural!  East end location with surgery center on site was convenient and comfortable as well as certified."
T.S.
Yelp
"Dr. Mizuguchi took my bust from deflated balloon to water balloon status!  From the consultation, to the scheduling, to the day of surgery, everything was a joy.  Calobrace has their own surgery center and it has a spa-type atmosphere.  The staff was always friendly, and despite my extreme modesty I never felt uncomfortable around them.  Dr. Mizaguchi was straight forward and seemed to really know his stuff.  I worried about his plan to make my girls look their best (it involved different size and profile implants), but I ended up with a great result and really could not have asked for more."
J.W.
Yelp
"Five Stars - I was very pleased with my experience at the Calobrace Center. Dr. Mizuguchi made me feel at ease and he spent time with me talking about my options. He was also very informative about the recovery process and I am happy with the results."
Anonymous
Vitals
"Dr. Mizuguchi is a true artist.... - Dr. Mizuguchi is a fantastic surgeon and doctor. It is the best money I ever spent and the results far exceeded my expectation. I highly recommend this practice with a great staff."
Anonymous
Vitals
Related Posts