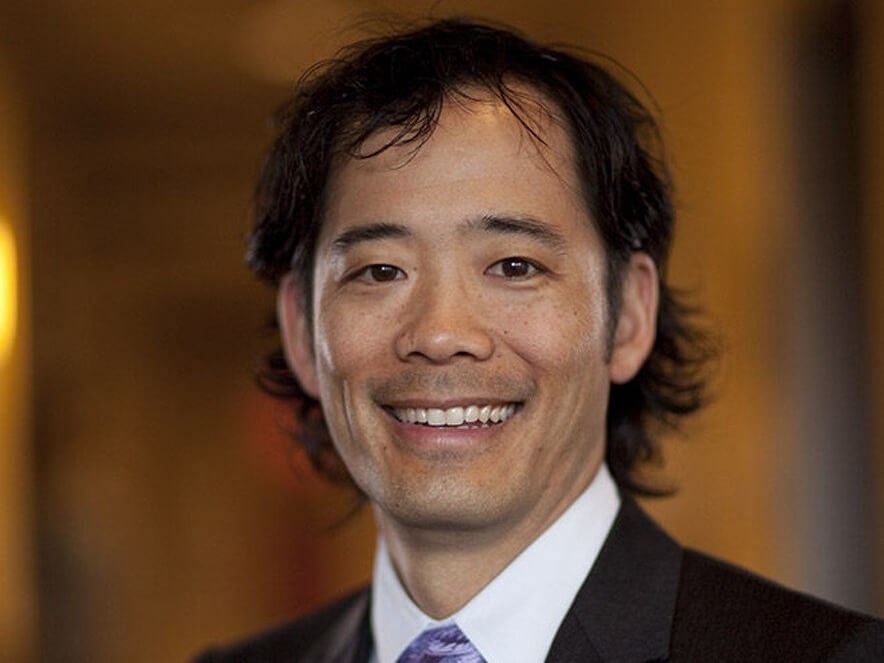 Dr. Nana Mizuguchi is a dual board-certified aesthetic plastic surgeon serving the Louisville, KY and surrounding areas at his private practice, Mizuguchi Plastic Surgery. Dr. Mizuguchi specializes in breast augmentations, lifts, and revisions with extensive experience in facial reshaping, stomach lifts, and liposuction. He is a highly skilled cosmetic surgeon with an artistic vision for beauty. His key goals are to provide exceptional quality of care, compassion, education, and excellent surgical outcomes with an emphasis on patient safety and confidentiality. Dr. Mizuguchi will take the time to consult with you privately to learn your goals and desires, and to help you fully understand the process, treatment plan, and recovery time for your procedure.
Dr. Mizuguchi's surgical expertise includes body enhancements, including breast augmentation, breast lift, liposuction, labiaplasty, and tummy tucks. He incorporates innovative approaches that require less downtime such as his drainless abdominoplasty. He also offers cosmetic facial reshaping procedures, performing the rhinoplasty, facelift, brow lift, eyelid surgery, and more for his patients. Dr. Mizuguchi specializes in nonsurgical treatments as well, offering popular injectable fillers, including Sculptra® Aesthetic, BOTOX®, Juvéderm®, and Restylane® to create a noninvasive treatment for those who are not quite ready for a traditional facelift. His surgical abilities and artistic vision of beauty have distinguished Dr. Mizuguchi among his peers.
Dr. Mizuguchi obtained his Bachelor of Arts from the University of California and graduated with honors, Alpha Omega Alpha, from Tulane University School of Medicine. He then finished a five-year general surgery residency at the University of Louisville (under the direction of Dr. Hiram Polk) where he was named Chief Resident. He completed his plastic and reconstructive surgery training at the University of North Carolina at Chapel Hill. During his residency, he spent six months working at the largest plastic surgery group practice in the United States, Charlotte Plastic Surgery Group. Now, he continues his knowledge and skills by holding a gratis faculty position at the University of Louisville, Division of Plastic Surgery, where he mentors plastic surgery residents and medical students.
Dr. Mizuguchi is honored to be a member of the following professional societies and organizations:
Kentucky Society of Plastic Surgery

American Society of Plastic Surgery

American Society for Aesthetic Plastic Surgery

Hirum C. Polk Surgical Society
He is also certified by the American Board of Surgery and the American Board of Plastic Surgery, and is a Fellow of the American College of Surgeons.
Dr. Mizuguchi has had many research projects and articles published in prestigious medical journals. He has also participated in multiple clinical research trials for cosmetic advancements such as silicone breast implants to further his education and knowledge of his industry. Dr. Mizuguchi has been given the Better Care Award from Norton Hospital and the Conference Attendance Award by the University of Louisville-Department of Surgery.
Medical Privileges
Reviews
"This is the best place to go hands down! The Doctor and Staff always went above and beyond to make me feel comfortable and happy. I even get text and calls from their Nurce's before surgery just to check in to see if I had questions and post op to see how I am. Thank you thank you so much! I really look forward to doing more here and I'm even more happy about my results =) thanks for making this a fun and smooth process you all are amazing! This is the most skilled plastic surgon around here guaranteed I wouldent evem consider anyone else."
C.W.
Google
"Your time with him is never rushed. The staff really takes the time to know you and answer any questions."
Anonymous
Healthgrades
"Wonderful! Can't recommend enough. Every member of this team is so pleasant and so sweet! I felt so taken care of from start to finish. They have an excellent, upbeat, happy atmosphere which immediately puts you at ease. Everyone is very knowledgeable, kind and thorough. Such a beautiful clean environment, I honestly could not fault 1 thing about my experience! Thank you all!!!"
E.K.
Facebook
"Decided on 485 cc's under the muscle. I just had my surgery yesterday and so far so good! - I'm 30 years old and I have two kids, I've wanted implants for a long time, after I breastfed my youngest who is now 5 years old, I became very deflated and hated my chest, I was a 36D. I met my surgeon Dr. Mitzuguchi about a month ago and had a virtual consultation where we decided I'd need a lift and I showed him my wish pictures, at my pre op appointment I was able to go in and try on different sizes of implants and we decided on 485 cc's under the muscle, I just had my surgery yesterday and so far so good! I'm very happy with my results so far, and dr. Mitzuguchi and his staff are amazing, very pleasant to work with and very tentative to their patients needs. I'm pretty sore today but it's nothing too bad, I'm on muscle relaxers and pain killers, and I have my first post op visit on Monday!!!"
A.
RealSelf
"Dr mizuguchi and his team are hands down the best! He is amazing! I would not go to anyone else, I trust him 100%. I drive over 2 hrs to see him. His office staff are amazing as well. They are very knowledgeable. If you call the office it does not matter who you talk to they all know what is going on and are able to help you and answer any question you have. They are professional, thorough, and caring. The office is beautiful as well. Dr mizuguchi never disappoints !"
G.M.
Facebook
Related Posts