Your eyes are one of the most important and noticeable features on your face. Sometimes as you age, your eyes can become droopy, saggy, or develop bags underneath. This can cause you to look tired and older than you actually are. An eyelid surgery, performed by board-certified plastic surgeon Dr. Nana Mizuguchi, can help to remove any excess skin, wrinkles, bags, and dark circles that are present on the upper or lower eyelids. He can help lift the skin and restore its appearance for more youthful, alert, and awake-looking eyes. You can learn about how to brighten up your face by contacting our Mizuguchi Plastic Surgery office in Louisville, KY. Our plastic surgeon will help you determine if you need an upper, lower, or combination eyelid surgery.
am i a candidate for eyelid surgery?
The best candidates for eyelid surgery:
Have eyelid issues that cause them to look older
Have vision problems caused by droopy eyelids
Have droopy, downturned eyelids as a result of aging or genetics
Have bags under the eyes
Desire a more refreshed, rejuvenated appearance
Desire a natural look
Reviews
"This is the best place to go hands down! The Doctor and Staff always went above and beyond to make me feel comfortable and happy. I even get text and calls from their Nurce's before surgery just to check in to see if I had questions and post op to see how I am. Thank you thank you so much! I really look forward to doing more here and I'm even more happy about my results =) thanks for making this a fun and smooth process you all are amazing! This is the most skilled plastic surgon around here guaranteed I wouldent evem consider anyone else."
- C.W. /
Google /
Oct 25, 2018
"Dr mizuguchi and his team are hands down the best! He is amazing! I would not go to anyone else, I trust him 100%. I drive over 2 hrs to see him. His office staff are amazing as well. They are very knowledgeable. If you call the office it does not matter who you talk to they all know what is going on and are able to help you and answer any question you have. They are professional, thorough, and caring. The office is beautiful as well. Dr mizuguchi never disappoints !"
- G.M. /
Facebook /
Jul 10, 2020
"Wonderful! Can't recommend enough. Every member of this team is so pleasant and so sweet! I felt so taken care of from start to finish. They have an excellent, upbeat, happy atmosphere which immediately puts you at ease. Everyone is very knowledgeable, kind and thorough. Such a beautiful clean environment, I honestly could not fault 1 thing about my experience! Thank you all!!!"
- E.K. /
Facebook /
Feb 03, 2020
"Decided on 485 cc's under the muscle. I just had my surgery yesterday and so far so good! - I'm 30 years old and I have two kids, I've wanted implants for a long time, after I breastfed my youngest who is now 5 years old, I became very deflated and hated my chest, I was a 36D. I met my surgeon Dr. Mitzuguchi about a month ago and had a virtual consultation where we decided I'd need a lift and I showed him my wish pictures, at my pre op appointment I was able to go in and try on different sizes of implants and we decided on 485 cc's under the muscle, I just had my surgery yesterday and so far so good! I'm very happy with my results so far, and dr. Mitzuguchi and his staff are amazing, very pleasant to work with and very tentative to their patients needs. I'm pretty sore today but it's nothing too bad, I'm on muscle relaxers and pain killers, and I have my first post op visit on Monday!!!"
- A. /
RealSelf /
Jun 12, 2020
"Your time with him is never rushed. The staff really takes the time to know you and answer any questions."
- Anonymous /
Healthgrades /
Oct 18, 2019
Previous
Next
how is eyelid surgery performed?
Upper Eyelid Surgery
For upper eyelid surgery, Dr. Mizuguchi will make the incision within the natural fold of the eyelid. The incision will be extended outward as much as possible in order to address the extraneous skin folds located on the outside of the upper lid. After the incision is carefully made, he will remove the excess fat and skin. Afterward, the incision will be closed with absorbable sutures, which do not require removal.
Lower Eyelid Surgery
For lower eyelid surgery, the incision will be placed along the bottom of the lash line to allow Dr. Mizuguchi access to remove the extraneous fat and tissue. A special technique called transconjunctival blepharoplasty is used if you have puffy lower lids but good skin tone. If you have dark under eye circles caused by a lack of fat in the area, you could benefit from injectables or fat fillers to add volume to the area.
For Upper & Lower Combined
Sometimes, both the lower and upper eyelids need to be addressed to correct all issues effectively. When both are combined, surgery can last around two hours.
how long is recovery after eyelid surgery?
Although eyelid surgery is usually an outpatient procedure performed under general anesthesia in an accredited surgical facility, it can also be performed as an in-office procedure with a milder form of general anesthesia called twilight sedation. After surgery, you can expect your eyelids to be bruised and swollen, which can be alleviated with ice packs, medicated eye ointments, or eye drops, and elevating the head. These symptoms should last a few days. Eyelid recovery is usually easy for most patients, and normal activities can be resumed within a week. You should expect natural-looking, younger, more refreshed eyelids after your surgery. In addition, scars shouldn't be visible due to their placement.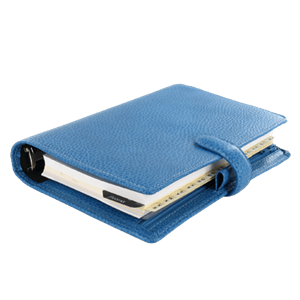 Related Procedures
No longer should you allow your eyes to age you beyond your years. Not only can you look younger and more revitalized, but you can also correct vision problems caused by droopy eyelids. When you're ready to transform your eyes and overall appearance, feel free to give us a call to set up a consultation and learn about eyelid surgery.