About Breast Lift Surgery
If you are happy with the overall size of your breasts but just want a slight change, a breast lift may be the answer. A lift can dramatically improve the shape and appearance of your breasts, leaving you with a youthful profile and renewed confidence. Board-certified plastic surgeon Dr. Nana Mizuguchi can trim away any excess breast tissue, reposition sagging or low breasts and nipples, and ensure that your bustline is uniformed and symmetrical. He can perform the procedure in conjunction with a breast reduction or as a standalone treatment as needed. You can find out more and see if you're a good candidate by scheduling a consultation at Mizuguchi Plastic Surgery in Louisville, KY today.
During the initial consultation and after a thorough exam, we will help determine if a breast lift is the right surgery for you. Ideal candidates for this operation are women who:
Have realistic ideas about what breast lift surgery can do
Have breasts that sag or need a better shape
Have breasts that hang, are stretched out, or are asymmetrical
Have nipples that point downward or rest underneath the breasts
Have lost skin elasticity with weight loss, pregnancy, or age
Breast Lift Reviews
"43 Years Old 3 Kids - full breast lift with implants-Louisville, KY - I would highly recommend Dr Mizaguchi! !!! He is truly an artist in any procedure he performs!!! He is very personable, Knowledgeable , and honest. He takes a lot of pride in his work. He wants it to look just as fantastic as the patient does. He will not perform a procedure on you if he feels it is not needed . This says a lot about the Doctor and surgery center. If you are looking for a doctor that is well educated and very knowledgeable and up to date on all the technology out there you have GOT to at least have a consultation with Dr. Mizaguchi. He is well worth it to travel to I had some unexpected things happen during recovery and Dr. Mizaguchi was not going to let me be discharged until everything was stable I was truly gratefulthat he was my doctor when things went wrong. We all want a text book surgery but the reality is that things can happen out of everyone's control and having a great doctor like Mizaguchi made the experience complications and all a positive experience . If anyone has any questions about Dr Mizaguchi or surgery center please don't hesitate to ask me."
- K. /
RealSelf /
Aug 23, 2014
"28 Y/o, No Kids, Breast Lift with Implants - Louisville, KY - I cannot say enough good things about Dr. Mizuguchi. He was incredibly helpful and thorough, professional but still humorous at the right times, and the work he did is absolutely phenomenal to me (considering what he had to work with!). He called me the night after surgery, which really made me feel well-cared for. I definitely made the right choice in choosing him for my surgery."
- T. /
RealSelf /
Jan 26, 2016
"At age 54, I had a tummy tuck with liposuction done six months ago. I followed that up a few weeks ago with a breast lift. I could not be happier with the results from these procedures performed by Dr Mizuguchi. I get more compliments from people. The results exceeded my expectations. The nurses and staff are also very helpful and friendly. I am an extremely pleased patient and will recommend him to everyone.Patsy in Louisville, KY"
- Anonymous /
Healthgrades /
May 08, 2019
"I am 2 weeks post of from having a tummy tuck with muscle repair and a breast lift with augmentation. Even though I still have months to go to see my full results, I've never been happier! The staff at Miziguchi Plastics is the best hands down. From the day of my consultation I have felt completely confident in my decision to use Dr. Miziguchi, he is super personable and made me feel wonderful before I even decided to use his services. The wonderful ladies in the office are incredible and helpful and The nurse practitioner, Terra is amazing and a life saver. I would recommend Miziguchi Plastics to anyone considering having a cosmetic procedure!"
- B.W. /
Facebook /
Sep 11, 2019
"On August 27 Dr. Miziguchi performed a drain-less tummy tuck with muscle repair and a drain-less breast lift with augmentation. I am so shocked by how well my recovery has been and how great the incisions look so far. Dr. M has made me feel confident and wonderful from the day of my consult. The staff make you feel like family and not just another number. If you want personalized care and great results, Miziguchi Plastics is the place to go."
- B. /
Healthgrades /
Sep 11, 2019
Previous
Next
Breast lift surgery is performed under general anesthesia and is considered an outpatient surgery. There will be many factors to discuss prior to the surgery, including where the incision will be placed. There are three commonly practiced incision points made in lift surgery:
Incision made along each areola
Incision made along each areola, plus a vertical incision down to the crease under the breasts
Incision made along each areola, plus a vertical incision down to the crease under the breast and another horizontal line following the direction of the breast fold
The incision is usually chosen based on how invasive the lift needs to be. This procedure will produce surgery scars; however, our plastic surgeon will do everything possible to make the scars less visible or easily concealed. We will also provide information on how to best care for your surgical wounds for more attractive results.
With breast lift surgery, you will see results right after the treatment in the shape of your breasts, but the final result will be visible after the swelling from surgery subsides. The recovery will vary since many patients will have a breast lift in combination with another plastic surgery procedure, such as a breast augmentation, breast reduction, or tummy tuck. You will be urged to do light activities, such as slowly moving around the room, or spending a few minutes standing within the first 48 hours to stimulate blood circulation. There should be no heavy lifting or strenuous activity involving the chest whatsoever. You can restart your normal activities within 2 – 3 weeks, but exercise should not be attempted for 6 – 8 weeks. There is a myth that women who have breast lift surgery never have to wear a bra again. This is not true as you will want to wear a bra to keep the breasts in the right position. The breast skin will continue to age regardless of this surgical intervention, but it should not be as severe as it was before breast lift surgery.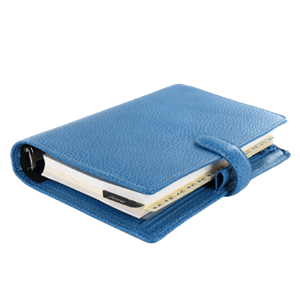 Get Back Your Perky Breasts
You can have the healthy and youthful breasts you once had with breast lift surgery. We invite you to have a consultation with Dr. Mizuguchi today and discuss if this surgery is right for you. Whether it is suggested to have just a breast lift or more, we can help you look and feel younger and fantastic.
Related Procedures
Related Posts