Weight loss is a significant accomplishment that should be celebrated and shown off. However, sometimes after losing an extensive amount of weight, your skin can become saggy and loose throughout your body. Dr. Nana Mizuguchi, our board-certified plastic surgeon, wants to help you look and feel your best. He offers post weight loss procedures to help tighten your skin, contour your body, and remove any stubborn fat left. These surgeries can be done in stages or at one time depending on your health and cosmetic needs. We can offer breast enhancement procedures, tummy tucks, arm lifts, Brazilian butt lifts, liposuction, and more, which can all be decided on during your consultation at Mizuguchi Plastic Surgery in Louisville, KY.
Losing more than 100 pounds is an impressive accomplishment, but men and women will see their achievements better with after weight loss surgical contouring procedures. Ideal candidates:
Will have medical approval from their weight loss surgery doctor
Will be at a sustained weight for at least a year
Will have lost close to 100 pounds or more
Will be in good health
Will be able to have general anesthesia for the surgery
Do not smoke
Reviews
"This is the best place to go hands down! The Doctor and Staff always went above and beyond to make me feel comfortable and happy. I even get text and calls from their Nurce's before surgery just to check in to see if I had questions and post op to see how I am. Thank you thank you so much! I really look forward to doing more here and I'm even more happy about my results =) thanks for making this a fun and smooth process you all are amazing! This is the most skilled plastic surgon around here guaranteed I wouldent evem consider anyone else."
- C.W. /
Google /
Oct 25, 2018
"Dr mizuguchi and his team are hands down the best! He is amazing! I would not go to anyone else, I trust him 100%. I drive over 2 hrs to see him. His office staff are amazing as well. They are very knowledgeable. If you call the office it does not matter who you talk to they all know what is going on and are able to help you and answer any question you have. They are professional, thorough, and caring. The office is beautiful as well. Dr mizuguchi never disappoints !"
- G.M. /
Facebook /
Jul 10, 2020
"Wonderful! Can't recommend enough. Every member of this team is so pleasant and so sweet! I felt so taken care of from start to finish. They have an excellent, upbeat, happy atmosphere which immediately puts you at ease. Everyone is very knowledgeable, kind and thorough. Such a beautiful clean environment, I honestly could not fault 1 thing about my experience! Thank you all!!!"
- E.K. /
Facebook /
Feb 03, 2020
"Decided on 485 cc's under the muscle. I just had my surgery yesterday and so far so good! - I'm 30 years old and I have two kids, I've wanted implants for a long time, after I breastfed my youngest who is now 5 years old, I became very deflated and hated my chest, I was a 36D. I met my surgeon Dr. Mitzuguchi about a month ago and had a virtual consultation where we decided I'd need a lift and I showed him my wish pictures, at my pre op appointment I was able to go in and try on different sizes of implants and we decided on 485 cc's under the muscle, I just had my surgery yesterday and so far so good! I'm very happy with my results so far, and dr. Mitzuguchi and his staff are amazing, very pleasant to work with and very tentative to their patients needs. I'm pretty sore today but it's nothing too bad, I'm on muscle relaxers and pain killers, and I have my first post op visit on Monday!!!"
- A. /
RealSelf /
Jun 12, 2020
"Your time with him is never rushed. The staff really takes the time to know you and answer any questions."
- Anonymous /
Healthgrades /
Oct 18, 2019
Previous
Next
Considering the extensive amount of skin to be removed, this surgery is performed at a local hospital or an accredited ambulatory surgical center with overnight stay capabilities. Our plastic surgeon may also schedule the surgeries to occur 3 – 6 months apart to allow for healing, depending on your overall health and other medical conditions, or to curtail excessive blood loss and limit the risk of infection.
Once cleared by our medical team to perform regular physical activity, our after weight loss surgery patients report having more mobility and range of motion when doing basic everyday activities. With all of the extra skin eliminated, they also report feeling dramatically different in their clothes and exude a higher level of self-confidence. Recovery time for each patient is different and will depend on the nature and extent of the surgery performed, as well as the combination of surgeries. Our team does our best to educate you on the procedures and how to best care for your body post surgery.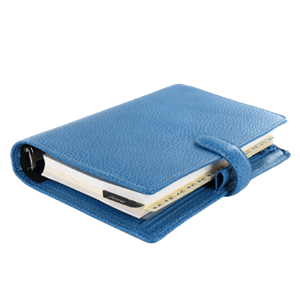 Complete Your Transformation
With all of the time and investment you have put into your overall weight loss, body contouring is a decision to consider. We encourage you to call today and schedule a consultation to learn more about all of our after weight loss surgery options at our Louisville, KY practice.
Related Procedures
Related Posts