A noninvasive treatment, EMSCULPT sculpts the body by both burning fat and increasing muscle. Designed for the two areas that most people want help with, the stomach and buttocks, EMSCULPT employs HIFEM (high-intensity focused electromagnetic) technology to force muscle contractions during the procedure. These contractions encourage the growth of new muscle fibers and protein strands, which decrease nearby fat cells. An innovative treatment option for patients who want to improve their body shape, board-certified plastic and general surgeon Dr. Nana Mizuguchi is pleased to be able to offer EMSCULPT to his patients. To learn more about EMSCULPT, contact Mizuguchi Plastic Surgery in Louisville, KY to schedule your consultation.
Reviews
"This is the best place to go hands down! The Doctor and Staff always went above and beyond to make me feel comfortable and happy. I even get text and calls from their Nurce's before surgery just to check in to see if I had questions and post op to see how I am. Thank you thank you so much! I really look forward to doing more here and I'm even more happy about my results =) thanks for making this a fun and smooth process you all are amazing! This is the most skilled plastic surgon around here guaranteed I wouldent evem consider anyone else."
- C.W. /
Google /
Oct 25, 2018
"Dr mizuguchi and his team are hands down the best! He is amazing! I would not go to anyone else, I trust him 100%. I drive over 2 hrs to see him. His office staff are amazing as well. They are very knowledgeable. If you call the office it does not matter who you talk to they all know what is going on and are able to help you and answer any question you have. They are professional, thorough, and caring. The office is beautiful as well. Dr mizuguchi never disappoints !"
- G.M. /
Facebook /
Jul 10, 2020
"Wonderful! Can't recommend enough. Every member of this team is so pleasant and so sweet! I felt so taken care of from start to finish. They have an excellent, upbeat, happy atmosphere which immediately puts you at ease. Everyone is very knowledgeable, kind and thorough. Such a beautiful clean environment, I honestly could not fault 1 thing about my experience! Thank you all!!!"
- E.K. /
Facebook /
Feb 03, 2020
"Decided on 485 cc's under the muscle. I just had my surgery yesterday and so far so good! - I'm 30 years old and I have two kids, I've wanted implants for a long time, after I breastfed my youngest who is now 5 years old, I became very deflated and hated my chest, I was a 36D. I met my surgeon Dr. Mitzuguchi about a month ago and had a virtual consultation where we decided I'd need a lift and I showed him my wish pictures, at my pre op appointment I was able to go in and try on different sizes of implants and we decided on 485 cc's under the muscle, I just had my surgery yesterday and so far so good! I'm very happy with my results so far, and dr. Mitzuguchi and his staff are amazing, very pleasant to work with and very tentative to their patients needs. I'm pretty sore today but it's nothing too bad, I'm on muscle relaxers and pain killers, and I have my first post op visit on Monday!!!"
- A. /
RealSelf /
Jun 12, 2020
"Your time with him is never rushed. The staff really takes the time to know you and answer any questions."
- Anonymous /
Healthgrades /
Oct 18, 2019
Previous
Next
EMSCULPT is ideal for patients who are wanting to eliminate small amounts of stubborn fat and contour their body without the downtime or scarring associated with more invasive fat reduction procedures. It is beneficial for both men and women who are wanting to sculpt their stomach and/or buttocks for a more toned appearance. During your consultation, Dr. Mizuguchi will discuss what results you can expect from an EMSCULPT procedure and help determine if you are a candidate for the treatment.
One EMSCULPT treatment typically lasts about 30 minutes. You are encouraged to relax as the HIFEM device is placed onto the treatment area. Dr. Mizuguchi or a trained member of his staff will monitor and alter the device as necessary throughout your treatment to ensure that you are comfortable and receive your desired results. The procedure feels similar to an intensive workout as the muscles contract, but there should be minimal discomfort.
There is no downtime associated with EMSCULPT and you should be able to return to your normal daily activities. You may experience some slight swelling, soreness, or redness that should subside within a few days. Maximum results for EMSCULPT are typically noticed after a series of treatment. Most patients receive anywhere from 4 – 8 treatments that are spaced at least 2 – 3 days apart. Following the last treatment session, optimal results can be expected in around 2 – 4 weeks. During your consultation, a customized treatment plan will be made to fit your needs and goals.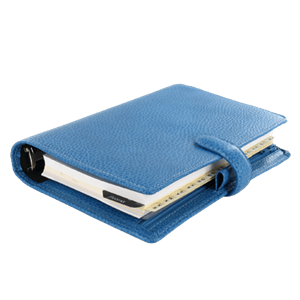 With EMSCULPT treatments, you can receive the body contouring results you want without the downtime of a major invasive procedure. If you want to get rid of stubborn fat in your stomach or buttocks while building muscle, EMSCULPT may be a great choice. Contact Mizuguchi Plastic Surgery in Louisville, KY to learn more and to see if you may be a candidate for this innovative treatment.
Related Posts