BOTOX is one of the most popular and effective injectables on the market offered at Mizuguchi Plastic Surgery in Louisville, KY. BOTOX is a purified form of botulinum toxin type A which causes the facial muscles to temporarily relax, allowing the skin that covers the muscles to become smoother and have fewer dynamic wrinkles. This FDA-approved wrinkle relaxer can help treat Crow's feet and other facial lines that can make you look older and tired. Dr. Nana Mizuguchi, our plastic surgeon, can meet with you to discuss your needs and decide if you're a good candidate for BOTOX. If you're not ready for a full facelift or other surgical procedures, then an injectable treatment could be the right option for you. Call our office today to set up your consultation.
What Are The Benefits Of BOTOX?
BOTOX is one of the most popular cosmetic injections around the world for one simple reason – results. BOTOX injections in Louisville, KY at Mizuguchi Plastic Surgery offer a wide range of benefits to revitalize and rejuvenate your appearance, including:
Provides results without surgery
Dramatically smooths lines and wrinkles
Helps prevent new lines and wrinkles from forming
Offers a solid record of safety and efficacy
Treatments are quick
Results are fast
No downtime or recovery
BOTOX® Reviews
"29 and Feeling Fine!!!! - I came back in December and got a consultation and had such good vibes that I knew this is who I wanted to have work on me! One month later and boom I went from a A cup to a well I'm not really sure yet since they are still setting and I have to wear a sports bra for a month anyways but let me tell you they are beautifulllllll!!! Absolutely love the nursing staff here as well! Everyone is super personable and very friendly!!! Would never go anywhere's else and next week I'm trying Botox I'm so excited!"
- A. /
RealSelf /
Feb 18, 2021
"I have nothing but wonderful things to say about Dr. Mizuguchi and his amazing staff! Everyone is so kind, energetic, and helpful. I want to pay special recognition to Tara who has gone above and beyond to accommodate me! I am a big baby when it comes to needles and need a dental block before I can do lip filler (Novacaine to completely numb my lips). No one on the staff was certified to do the block at the time. Tara took the time to learn for me! So now I can do my Botox and lip filler all at once! On top of that, her amazing bedside manner and personality makes me excited to see her for every appointment. I highly recommend Mizuguchi Plastic Surgery and I'm confident you will agree!"
- E.T. /
Facebook /
Oct 10, 2022
"I appreciate Audrey's willingness to answer my questions and explain things thoroughly to me. I found her to be very knowledgeable and she offered suggestions which she thought would work best for me."
- T.Y. /
Office Visit /
Dec 15, 2022
"As always, Audrey is just so dang impressive. I'm always so happy with my results but this time she had a trainee so I got to hear her explain everything she was doing. Wow is all I can say. She is just brilliant. So thankful I am able to see her for all my injections! I'll never go to anyone else!"
- B.E. /
Office Visit /
Dec 22, 2022
"I have been seeing Audrey for over a year for filler and Dysport. I was referred by someone else who went to the same place as I did previously. I have to say I'm very happy, she's very honest about things and knows what is best for her patients, which I like. I've avoided doing botox for years in fear of looking like I am plastic that is not the case at all! Very wonderful and professional I'm so glad I was able to connect up with her."
- C.T. /
Office Visit /
Feb 07, 2023
Previous
Next
Am I A Good Candidate for BOTOX Injections?
During the initial consultation, our surgeon will ask about your concerns and goals to help you decide if BOTOX is the best treatment for you. Ideal candidates will:
Have deep lines and wrinkles caused by repetitive facial expressions
Have facial asymmetry, particularly around the eyebrows
Have wrinkles that make you look sad, tired, or mad
Are not ready or do not want a facelift
What SHould I ExPect From BOTOX Injections?
A BOTOX treatment is usually performed on the same day as your consultation in about 15 – 30 minutes as an outpatient procedure. Dr. Mizuguchi will clean the treatment sites before the BOTOX is injected into the facial muscles with a thin needle. Most patients feel mild to no discomfort during the procedure, but local anesthesia or numbing cream can be used if you prefer. You will be able to leave immediately after your BOTOX treatment, but you should avoid lying down, touching the injection sites, and exercising for at least 24 hours. There may be temporary bruising, swelling, or redness in the first 1 – 2 days.
When Will I See Results from BOTOX?
While some results will be seen immediately after the treatment, you will usually see the full results of BOTOX in 3 – 4 days as the dynamic wrinkles begin to soften and smooth. BOTOX treatments usually last 3 – 6 months, so you are encouraged to schedule your next appointment after the treatment to prevent the results from fading. Our plastic surgeon may also suggest a follow-up appointment several weeks after the initial treatment to check your progress and add more BOTOX if needed.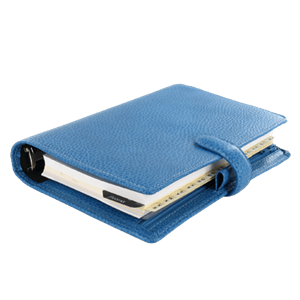 How many BOTOX units/injections will I likely need?
The number of BOTOX treatments administered will vary based on individual concerns and the extent of your facial wrinkles and lines. Our team can determine the correct quantity of BOTOX injections based on your desired aesthetic goals and whether you want to address Crow's feet, your forehead, or between your eyes (or some combination). To keep up with your cosmetic results, our experts might recommend getting BOTOX procedures to touch up your results every few months at Mizuguchi Plastic Surgery.
Can I have BOTOX additional nonsurgical procedures?
BOTOX treatment often pairs well with additional nonsurgical options for those who would like to address aging concerns. If you notice more extensive and pronounced lines, we could suggest administering a filler for your smoothest results. To further improve your younger-looking radiant appearance, our skilled practitioners may perform other complementary treatments, such as PRP with microneedling or facials.
Is there a variation among wrinkle relaxers and fillers?
Even though wrinkle reducers such as BOTOX Cosmetic are used to decrease facial creases by temporarily preventing muscle engagement, dermal fillers are a different collection of cosmetic injections that enhance volume in the face. Fillers are intended to volumize sunken areas and soften static wrinkles. Here at Mizuguchi Plastic Surgery, we can ascertain whether you would be a good candidate for additional filler (like Restylane® or JUVÉDERM®) to complement your BOTOX outcomes.
Related Procedures
Make all the facial expressions you want without worrying about creating wrinkles by scheduling BOTOX sessions. Injectable wrinkle relaxer treatments with BOTOX Cosmetic will leave you refreshed and rejuvenated. Call our office today for a consultation.
Related Posts