About Breast Revision Surgery
Breast revision surgery can correct the effects of aging or body changes such as weight loss or surgery. Over time, breasts can change shape or appearance and require minor corrections. Sometimes existing implants can become damaged, misplaced, or infected, or you may simply want a change in look and size. At Mizuguchi Plastic Surgery, double board-certified plastic surgeon Dr. Nana Mizuguchi can restore your breasts to their youthful beauty. He believes safety and discretion are important in the replacement of your implants and also offers additional techniques for minor enhancements. We encourage you to call for a consultation at our Louisville, KY practice to discuss your desired outcome and start your recommended treatment plan.
Breast revision surgery may be needed due to a breast augmentation procedure that did not turn out well, an implant that is malfunctioning, or for a simple change of aesthetics. Women decide to have this procedure for a number of different reasons, including:
A desire to have a different breast size
After having breast implants for several years, some women decide to change the size of their implants to smaller or larger ones. This may be a personal aesthetic preference to shape, type of implant, or texture of the implant. It may also be necessary as a woman's weight fluctuates with age.
The removal of breast implants
Some women desire to have their breast implants removed altogether as they no longer wish to have them or have a medical condition that requires the removal.
Implant rupture
A silicone implant rupture usually goes undetected until the shape of the breast is noticeably different or is detected with an MRI. However, a saline implant will immediately deflate. Both require a surgical intervention.
Double bubble
A double bubble refers to the breast implant being placed incorrectly by the plastic surgeon or from the implant shifting downward under the breast, giving the appearance of a double breast. This can happen on one or both breasts.
Scarring or capsular contracture
Scarring can cause breast implants to lose their shape and feel very hard. As scar tissue has grown around the implant (usually saline implants), it has to be surgically removed for best results.
Breast rippling
When a breast implant develops a ripple or a wrinkle within itself, it sometimes can be seen under the skin around the outside of the breast of the patient. This rippling can happen with saline or silicone implants and within one or both breasts.
Reviews
"This is the best place to go hands down! The Doctor and Staff always went above and beyond to make me feel comfortable and happy. I even get text and calls from their Nurce's before surgery just to check in to see if I had questions and post op to see how I am. Thank you thank you so much! I really look forward to doing more here and I'm even more happy about my results =) thanks for making this a fun and smooth process you all are amazing! This is the most skilled plastic surgon around here guaranteed I wouldent evem consider anyone else."
- C.W. /
Google /
Oct 25, 2018
"Dr mizuguchi and his team are hands down the best! He is amazing! I would not go to anyone else, I trust him 100%. I drive over 2 hrs to see him. His office staff are amazing as well. They are very knowledgeable. If you call the office it does not matter who you talk to they all know what is going on and are able to help you and answer any question you have. They are professional, thorough, and caring. The office is beautiful as well. Dr mizuguchi never disappoints !"
- G.M. /
Facebook /
Jul 10, 2020
"Wonderful! Can't recommend enough. Every member of this team is so pleasant and so sweet! I felt so taken care of from start to finish. They have an excellent, upbeat, happy atmosphere which immediately puts you at ease. Everyone is very knowledgeable, kind and thorough. Such a beautiful clean environment, I honestly could not fault 1 thing about my experience! Thank you all!!!"
- E.K. /
Facebook /
Feb 03, 2020
"Decided on 485 cc's under the muscle. I just had my surgery yesterday and so far so good! - I'm 30 years old and I have two kids, I've wanted implants for a long time, after I breastfed my youngest who is now 5 years old, I became very deflated and hated my chest, I was a 36D. I met my surgeon Dr. Mitzuguchi about a month ago and had a virtual consultation where we decided I'd need a lift and I showed him my wish pictures, at my pre op appointment I was able to go in and try on different sizes of implants and we decided on 485 cc's under the muscle, I just had my surgery yesterday and so far so good! I'm very happy with my results so far, and dr. Mitzuguchi and his staff are amazing, very pleasant to work with and very tentative to their patients needs. I'm pretty sore today but it's nothing too bad, I'm on muscle relaxers and pain killers, and I have my first post op visit on Monday!!!"
- A. /
RealSelf /
Jun 12, 2020
"Your time with him is never rushed. The staff really takes the time to know you and answer any questions."
- Anonymous /
Healthgrades /
Oct 18, 2019
Previous
Next
Breast revision surgery is usually very similar to the initial breast augmentation surgery, but it depends on the surgical case and what is being addressed. For women who are getting a smaller size or complete removal, a breast lift may be necessary to correct loose skin. For other patients who have scar tissue, rippling, double bubble, or an implant rupture, a reconstructive process will be performed to prevent a reoccurrence. Our plastic surgeon will address the issue at hand and resolve the problem with a realistic outcome discussed prior to treatment. You should keep in mind that the more difficult the procedure, the longer the recovery will be.
You will again be educated on how to properly care for the surgical incision points and the best skincare treatments to reduce scarring. There will also be significant bruising and swelling for the first couple of weeks. You should limit strenuous exercise but still get up and move around to promote healing and blood circulation. Most patients recover in 4 – 6 weeks and are extremely happy with their breast revision results.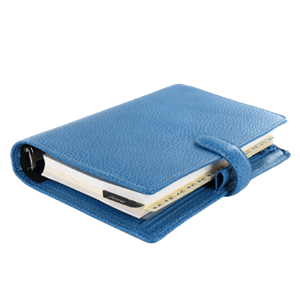 If you are not happy with your current size, shape, texture, or look of your implants, please contact us today. If your implants are ten years or older, you may want to have a consultation to discuss your breast health as well. At a private consultation, we will answer all questions and concerns (even if our plastic surgeon did not perform the first surgery). Please schedule a consultation today with our front office staff.
Related Procedures
Related Posts