Stubborn fat and bulges in areas, such as the stomach, thighs, buttocks, arms, and back, can keep you from looking and feeling your best. Sometimes, proper diet and exercise aren't effective in eliminating these problem areas and surgical intervention is needed. Dr. Nana Mizuguchi, double board certified in general and plastic surgery, offers body contouring by way of liposuction, one of the most popular surgical procedures provided at Mizuguchi Plastic Surgery. This treatment is able to effectively remove fat cells from select areas of the body without damaging the surrounding tissues, reducing your stubborn fat and leaving you looking slimmer and more toned. If you'd like to find out more about liposuction and see if you're a good candidate, you can contact our Louisville, KY office today.
Who is an Ideal Candidate for Liposuction?
The ideal candidates for liposuction are men and women who:
Have excess fat on their body
Have tried diet and exercise as a means to lose the fat in this area without success
Are not seeking an alternative to weight loss
Have overall good health
Liposuction Reviews
"I went for my first consultation in June and absolutely feel in love with these people. The staff is beautiful inside and out. They go above and beyond the call of duty. Not only are the ladies beautiful, but they make you feel so comfortable and make you feel like you are the most important person in their day, and Dr. Mizuguchi is absolutely amazing! He just did my tummy tuck and liposuction to my hips, inner and outer thighs, fat transfer to my lips and I could not be anymore happier!"
- T. /
Healthgrades /
Dec 05, 2016
"Liposuction: Arms, Inner Thighs and Love Handles - Louisville, KY - I don't like writing reviews because I am a private person, but my daughter said that I should because she like my new body and its only been one -month today.If you are considering liposuction of any kind, and you live in Kentucky it is recommended that you have the procedure done at Calobrace & Mizuguchi plastic Surgery Center. This was my second procedure this first time at Liposuction Institute of Louisville, and I was disappointed with the procedure as well as the service. My experience was horrifying because I felt the cannula every time the doctor pushed into my flesh, and yes it was painful. I was given anesthesia but apparently not enough because I was awake. After the procedure, I had to get up and put on thighs with Kotex pad over the incision area and no compression garment. I did not have a follow-up appointment nor did the doctor or nurse called to check on me. Therefore,I never return to that location. However, because of the way I was treated at the other location, I did not know what to expect at Calobrace and Mizuguchi Plastic Surgery Center. My experience with Dr. Mizuguchi was like being on cloud nine the staff treated me with respect, excellent customer service, and updated magazines, large and clean waiting area that projected a warm and friendly environment. The day of my procedure the anesthesiologist came to discuss his role. Prior to the procedure, I was given instructions with the essential information to prepare myself for the procedure. I had a two-week appointment prior to the procedure, and pictures were taken as well as a blood test and EKG. Calobrace and Mizuguchi Plastic Surgery Center took all the required percussions, and I appreciated the doctors and staffs doing an excellent job making me feel as easy and confident about the procedure. After the procedure, I woke up in my compression garment with a nurse in the recovery area to assist me if necessary. The nurse provided aftercare instructions to the responsible adult who accompany me because I was on cloud nine. I am extremely happy. I would recommend the facility to anyone in the surrounding area looking for an excellent Board-Certified Plastic Surgeon. I often read the posts, and that is how I found about Dr.Nana Mizuguchi at Calobrace & Mizuguchi Plastic Surgery Center. Therefore, I made the call had the consultation, procedure, and now I am in love with myself again.Thank you!"
- L. /
RealSelf /
Oct 18, 2013
"Dr. Mizuguchi performed a breast augmentation and liposuction for me. I am extremely happy with the results. He has a wonderful personality and cares about his patients. All of his employees are extremely helpful and nice."
- R.K. /
Google /
Jul 30, 2018
"At age 54, I had a tummy tuck with liposuction done six months ago. I followed that up a few weeks ago with a breast lift. I could not be happier with the results from these procedures performed by Dr Mizuguchi. I get more compliments from people. The results exceeded my expectations. The nurses and staff are also very helpful and friendly. I am an extremely pleased patient and will recommend him to everyone.Patsy in Louisville, KY"
- Anonymous /
Healthgrades /
May 08, 2019
"Thanks Dr. Mizuguchi- I Look Stunning! - I had a TT with MR, back liposuction, liposuction of hips and BBL. He basically changed my life! I feel so confident and beautiful and despite all of the work I got done, my results look extremely natural. His work has allowed me to be the confident person I always wished I could be. I look amazing un and out of my clothes! My stomach was floppy on each side but not in the middle and my muffin top was way bigger than my hips and he blended everything so that my body is balanced. Plus I am much stronger and more athletic since losing my heavy middle. Totally worth it.Dr. Mizuguchi is an excellent doctor. He is honest about what is achievable , he is always friendly and patient despite how busy he may be, and he and his staff truly make you feel at home at his establishment."
- T. /
RealSelf /
Nov 24, 2019
Previous
Next
The Liposuction Procedure
Liposuction is performed in an accredited surgical center or at a local hospital as an outpatient procedure. The surgery generally takes between 1 – 2 hours to complete, depending on how much fat is being addressed, as well as how many body parts. Liposuction can be a surgery all on its own; however, it is usually paired with other surgeries for the best cosmetic results such as skin tightening procedures.
What Can I Expect After Liposuction?
It takes a couple of weeks for you to recover from liposuction surgery, and scarring is generally minimal. If a well-balanced diet is maintained along with a healthy lifestyle, the results following liposuction surgery can last years — you can fully enjoy your slimmer, more trimmed figure.
Frequently Asked Questions About Liposuction
How much does liposuction cost?
The liposuction will vary based on the technique selected and the number of areas being addressed. In your consultation, Dr. Nana Mizuguchi will develop your personal liposuction surgical plan to meet your needs and goals. He will also take into consideration your budget. Once your plan is developed, estimated costs will be discussed. To help make your cosmetic surgery easy to afford, Mizuguchi Plastic Surgery takes several payment methods and we can help you find low-interest financing.
What about nonsurgical liposuction?
There are many nonsurgical options to reduce fat. Some popular methods are CoolSculpting, UltraShape, Vanquish, Liposonix, and KYBELLA. While these nonsurgical procedures may help some patients reduce small amounts of fat, liposuction is best for most people. Liposuction surgery delivers more dramatic and consistent results. Ask Dr. Nana Mizuguchi about nonsurgical liposuction during your consultation. He will go over the benefits of both methods and help you choose which is best for your needs and goals.
What about cellulite and loose skin?
Surgical liposuction only corrects excess fat in the body. If you have loose skin, Dr. Nana Mizuguchi may suggest combining liposuction with a surgical body lift. Liposuction is often performed along with skin tightening surgery, like a tummy tuck, thighplasty, or arm lift, to produce the best results. To correct cellulite, there are several nonsurgical and minimally invasive treatments, including VelaShape, Cellulaze, VASER Shape, and Venus Freeze. During your consultation, tell Dr. Mizuguchi about all your concerns, like cellulite and loose skin, so your best treatment plan can be developed.
Will I have scars?
Since liposuction is a surgical procedure, incisions will need to be made and sutured. This will cause scars, but Dr. Mizuguchi does his best to minimize their appearance. This includes making small incisions in the natural folds of your body or in less visible areas. After your surgery, Dr. Mizuguchi or a member of his team will teach you how to care for your stitches so they heal flat and eventually fade.
Will my results last?
Before liposuction, it's important to be committed to maintaining your results. While liposuction reduces the number of fat cells in an area, you can still gain and lose weight. Dr. Mizuguchi suggests that you be at or close to your ideal weight prior to liposuction. Afterward, it's best to stay within 5 – 10 pounds of your post-surgical weight. Pregnancy after liposuction will also impact your results; however, a second surgery, like a mommy makeover, may be done to refresh your appearance.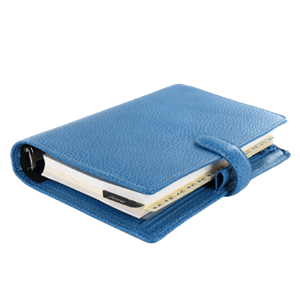 Liposuction can trim away the bulge. When your efforts go unnoticed from all the time spent at the gym because that last little bit of fat won't go away, you have the opportunity to take matters into your own hands with liposuction. We provide a completely private consultation to discuss your areas of concern and how to best treat the area(s) with this revolutionary technology.
Related Procedures
Related Posts