If your skin is not as tight as you'd like, Mizuguchi Plastic Surgery can help to improve its laxity with Ultherapy, a noninvasive intervention for loose facial, neck, and décolletage skin. With approval from the Food and Drug Administration (FDA), Ultherapy can improve the firmness of your skin in a short treatment. Ultherapy uses high-intensity ultrasound waves to heat tissue in areas where firmness is desired. Also referred to as "HIFU," it can be used to increase the flow of blood or lymph through a number of mechanisms. After your treatment session, as your skin begins to heal itself, your body produces more collagen to assist in repairing the skin. Plastic Surgeon Dr. Nana Mizuguchi is proud to offer Ultherapy to Louisville, KY women and men. This procedure can be performed in combination with other nonsurgical skin procedures, such as laser skin resurfacing or an injectable to leave the skin looking softer and younger.
Reviews
"This is the best place to go hands down! The Doctor and Staff always went above and beyond to make me feel comfortable and happy. I even get text and calls from their Nurce's before surgery just to check in to see if I had questions and post op to see how I am. Thank you thank you so much! I really look forward to doing more here and I'm even more happy about my results =) thanks for making this a fun and smooth process you all are amazing! This is the most skilled plastic surgon around here guaranteed I wouldent evem consider anyone else."
- C.W. /
Google /
Oct 25, 2018
"Dr mizuguchi and his team are hands down the best! He is amazing! I would not go to anyone else, I trust him 100%. I drive over 2 hrs to see him. His office staff are amazing as well. They are very knowledgeable. If you call the office it does not matter who you talk to they all know what is going on and are able to help you and answer any question you have. They are professional, thorough, and caring. The office is beautiful as well. Dr mizuguchi never disappoints !"
- G.M. /
Facebook /
Jul 10, 2020
"Wonderful! Can't recommend enough. Every member of this team is so pleasant and so sweet! I felt so taken care of from start to finish. They have an excellent, upbeat, happy atmosphere which immediately puts you at ease. Everyone is very knowledgeable, kind and thorough. Such a beautiful clean environment, I honestly could not fault 1 thing about my experience! Thank you all!!!"
- E.K. /
Facebook /
Feb 03, 2020
"Decided on 485 cc's under the muscle. I just had my surgery yesterday and so far so good! - I'm 30 years old and I have two kids, I've wanted implants for a long time, after I breastfed my youngest who is now 5 years old, I became very deflated and hated my chest, I was a 36D. I met my surgeon Dr. Mitzuguchi about a month ago and had a virtual consultation where we decided I'd need a lift and I showed him my wish pictures, at my pre op appointment I was able to go in and try on different sizes of implants and we decided on 485 cc's under the muscle, I just had my surgery yesterday and so far so good! I'm very happy with my results so far, and dr. Mitzuguchi and his staff are amazing, very pleasant to work with and very tentative to their patients needs. I'm pretty sore today but it's nothing too bad, I'm on muscle relaxers and pain killers, and I have my first post op visit on Monday!!!"
- A. /
RealSelf /
Jun 12, 2020
"Your time with him is never rushed. The staff really takes the time to know you and answer any questions."
- Anonymous /
Healthgrades /
Oct 18, 2019
Previous
Next
Women and men can both benefit from treatments with Ultherapy. If you are noticing that your facial skin has become looser with mild to moderate lines and wrinkles (near the mouth, eyes, and brow), or you notice a slight droop in the jowls, you may be a good candidate for Ultherapy. If you have more severe sagging or deeper lines and wrinkles, a cosmetic facial surgery, such as a facelift, may be a more suitable choice for you. During the consultation, Dr. Mizuguchi will assess the health of your skin and discuss the areas of aesthetic concern. A treatment plan will be created to produce a tighter, younger look.
When you get to our Louisville, KY office, you will be asked to relax in our minor procedures room where a team member will prepare your treatment area, which may include the application of a numbing cream. For the treatment, a handheld device that focuses energy from ultrasound waves will glide over your skin. During an Ultherapy session, patients typically do not feel discomfort. It is common to feel heat during the treatment as the ultrasound waves do their job. Depending on the number of areas you are having treated, your sessions may last about 30 – 90 minutes. It is very common for your skin to be mildly pink and irritated. You can use cold packs and take an over-the-counter pain medication to treat the pain and inflammation. You may apply makeup after your treatment and continue your normal day.
Ultherapy doesn't show results immediately. However, most patients begin to feel and notice their skin slowly tightening and becoming smoother over time. After each treatment session (if more than one is needed), you will need time for your skin to adjust and heal after each Ultherapy treatment. With the increase in collagen, your skin will firm in about 3 – 6 months and will continue to improve over time.
Frequently Asked Questions
How much Ultherapy cost?
The cost of your Ultherapy treatment will rely on your unique needs and the number of areas being addressed. During your first visit, we will discuss the recommended number of treatments and your estimated costs. Mizuguchi Plastic Surgery accepts many forms of payment and can help you find low-interest medical financing.
What areas does Ultherapy treat?
Ultherapy can treat a variety of areas, including the chest, neck, and face. Ultherapy is approved by the Food and Drug Administration (FDA) as a treatment to address loose skin for a tighter, younger-looking appearance. Ultherapy is great to either reduce signs of aging in your skin or prevent the development of problems, like lines and wrinkles.
Who should get Ultherapy?
Anyone who wants healthier skin, including a better tone, can benefit from Ultherapy. The results will be gradual, but the quality of improvement is significant as the healing starts within the skin. It is an ideal treatment for those who still have a good skin tone but are beginning to see signs of skin laxity. Most commonly, those who are between the ages of 30 – 40 seek this treatment to slow down aging effects.
Will I see results from Ultherapy right away?
Immediate improvement will not be readily seen right after your first Ultherapy treatment. Optimal results become more noticeable after a few months. Typically, most patients opt to have a repeat treatment around 12 months after their initial session.
Do I need multiple Ultherapy treatments?
The number of sessions needed depends on your skin condition and aesthetic goals. Generally, most patients who still have a good skin tone can have significant results with a single treatment. For those who show more symptoms of aging, several treatments may be needed to produce the desired result.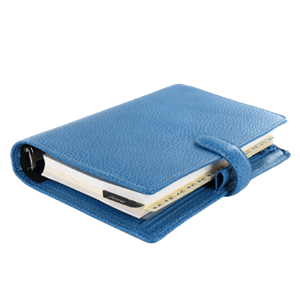 Age Gracefully with Ultherapy
Treat yourself to Ultherapy at Mizuguchi Plastic Surgery so that the skin on your chest, face, chin, and neck can be firmer without surgery. Our ultrasound process that is approved by the FDA will tighten your skin with no downtime. We would love to discuss the benefits of Ultherapy with you in a consultation with plastic surgeon Dr. Nana Mizuguchi in our Louisville, KY office. Contact us to schedule your appointment today.
Related Posts