Our bodies change over the years — we gain weight, lose weight, have children, have surgeries, and our bodies bear the scars of these changes year after year. Before having your abdominoplasty surgery, board-certified Dr. Mizuguchi will take time to learn about your individual desires and goals in order to determine the best approach. We at Mizuguchi Plastic Surgery understand many clients may feel self-conscious when discussing body-related procedures, and we do our best to put you at ease. We will help you understand the process and recovery time of your desired procedure, keeping in mind your confidentiality, safety, and discretion. Dr. Mizuguchi is very experienced at performing tummy tuck procedures, and can offer a minimally invasive, drainless technique that cuts down the recovery time while still giving you a slimmer, more contoured figure and lifted abdominal area. Contact our Louisville, KY office today for a private consultation.
Am I A Good Candidate for A Tummy Tuck?
Tummy tuck surgery is life changing for most of our patients who have had the procedure. The ideal candidates for this dramatic transformation are:
Women who have C-section scars and/or extra skin and fat deposits in the lower abdomen
Men and women who have stretch marks and loose skin on their abdomen
Men and women who have had weight loss surgery and have maintained their goal weight for at least a year and desire removal of the excess skin and remaining fat deposits
Abdominoplasty | Tummy Tuck Reviews
"I went for my first consultation in June and absolutely feel in love with these people. The staff is beautiful inside and out. They go above and beyond the call of duty. Not only are the ladies beautiful, but they make you feel so comfortable and make you feel like you are the most important person in their day, and Dr. Mizuguchi is absolutely amazing! He just did my tummy tuck and liposuction to my hips, inner and outer thighs, fat transfer to my lips and I could not be anymore happier!"
- T. /
Healthgrades /
Dec 05, 2016
"26 Year Old Mother of 4... Ready to Love my Body Again.. Tummy Tuck, Lipo, BBL - Louisville, KY - Everyone in the office seems to be very nice. All of my questions were answered in a timely fashion and everything has been fully explained. The location is great and the office is so beautiful & relaxing."
- S. /
RealSelf /
May 02, 2016
"Skin Only Tummy Tuck, Lipo of Flanks and Fat Transfer to Buttocks - Louisville, KY - Dr mizuguchi is very kind and very informative. He made me feel at ease through the whole process. I was a little disappointed that at my post op appt I saw a nurse as not him but she was very nice as well. My only other concer is that my incision scar is longer than we discussed in the pre op appt."
- D.I. /
RealSelf /
Aug 27, 2015
"Amazing Drainless Extended Tummy Tuck!! - Dr Mizugichi and his staff have been nothing short of amazing!! I had an extended abdominoplasty due to so much weight loss and my results are exactly what I was looking for. His staff - especially nurse practioner Emmy Baker was amazing for all my post-op questions and concerns. Highly recommend Dr Mizuguchi and his staff!!"
- M. /
RealSelf /
Mar 04, 2018
"I had a muscle repair with Tummy Tuck done by Dr Mizuguchi, let me tell you he is wonderful! Hands down! His staff and nurses are by far amazing! Six months post op and I look and feel wonderful! I'd highly recommend Dr Mizuguchi for any type of procedure! A huge thanks to him and his staff for making me feel at ease and comfortable through it all."
- C.S. /
Google /
Nov 25, 2018
Previous
Next
How Is A Tummy Tuck Done?
Abdominoplasty patients usually have the procedure in an accredited outpatient surgical facility. When it is combined with other procedures, an overnight stay may be required. Some tummy tucks are more invasive than others. However, Dr. Mizuguchi is able to perform the innovative, drainless tummy tuck method. This technique utilizes special suturing that blocks fluid from building up and does not require a drain during recovery, reducing the downtime of the surgery significantly. This procedure can take anywhere between 2 – 4 hours and sometimes longer depending on the nature of the surgical case. After surgery, you will be placed in a compression garment and will be discharged to rest at home. Tummy tuck surgery requires a slow approach to recovery, though you will experience less downtime if you undergo the drainless abdominoplasty.
Can you get liposuction and a tummy tuck at the same time?
You can enhance your overall results by combining a tummy tuck with a fat removal treatment during your surgery. If you want to lose belly fat, diminish loose belly skin, and tighten your body all at once, a tummy tuck with liposuction can help you accomplish your aesthetic goals. Our group uses the latest liposuction methods and technology to safely eliminate fat from the stomach and hips. We gently loosen and separate it with a specialized cannula, then use skin tightening techniques to get rid of saggy stomach skin.
What to Expect After A Tummy Tuck
The results following a tummy tuck procedure equate to a tighter, more toned abdominal appearance. Scarring is a part of this procedure; however, our skillfully trained cosmetic surgeon creates the incisions with care, placing them in inconspicuous areas so that undergarments can hide them. Patients often feel that the skin removal and flat appearance of the stomach far outweigh any scarring that resides after surgery.
How much does a tummy tuck cost?
During your consultation, our team will customize your unique abdominoplasty plan to reach your unique needs and goals before discussing costs. They will be better able to estimate your costs when the type of tummy tuck has been decided, which technique will be used, what anesthesia is needed, and other factors. To make sure you get beautiful results from a skilled surgeon, Mizuguchi Plastic Surgery helps to make your tummy tuck easy to afford by accepting many payment methods and helping you find low-interest financing.
What type of tummy tuck should I get?
There are three main types of abdominoplasty: full, extended, and mini. During your initial consultation, we will listen to your concerns and goals before examining your stomach. Afterward, we can better decide which tummy tuck will produce your best results. A full tummy tuck is good if you would like to fix loose skin in the upper and lower abdomen while a mini tummy tuck is good for concerns below your belly button, like a "pooch." An extended tummy tuck can address issues in the abdomen, plus your hips and upper thighs.
Do tummy tucks cause scarring?
The incisions needed for your tummy tuck will depend on which type you are getting. For all tummy tucks, our staff uses the thinnest incisions needed to minimize scars. They also place incisions in less visible areas (in the pubic region or belly button) so they can be hidden by underwear or a swimsuit. After your surgery, it is important to adhere to your scar management instructions so your incisions heal properly and blend into your natural skin.
Is it okay to get pregnant after a tummy tuck?
While you may get pregnant after a tummy tuck, it will affect your results. We recommend that you be done building your family before you consider a tummy tuck. If you do get pregnant following your tummy tuck, another surgery can be performed to refresh your results.
Can I combine a tummy tuck with another surgery?
A lot of patients combine abdominoplasty with another surgery to get more dramatic results. During your consultation, talk to Dr. Mizuguchi about your concerns so a personalized treatment plan may be created to match your aesthetic goals. You might combine abdominoplasty with a thigh lift for a lower body lift or other areas for body contouring. If you are trying to improve your body after pregnancy or losing a significant amount of weight, you might be a candidate for after weight loss surgery or a mommy makeover.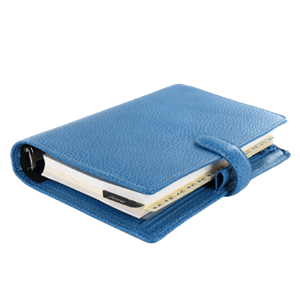 Get rid of your belly pooch
If you want a slimmer, more flattering figure and have noticed that no matter how hard you work, a pooch still resides in your abdominal area, a tummy tuck may help you reach your goals. We also welcome weight loss patients who are seeking skin removal surgery to finalize their weight loss transformation journey. Schedule a consultation with our office today and learn how a tummy tuck can revamp your appearance and self-confidence.
Related Procedures
Related Posts