About Augmentation Surgery
Breast augmentation is one of the most popular cosmetic surgeries for women, and one of Louisville, KY plastic surgeon Dr. Mizuguchi's top procedures that he offers. You can benefit from a breast augmentation if you desire shapelier, fuller breasts. Before the surgery, you can consult with Dr. Nana Mizuguchi at Mizuguchi Plastic Surgery about the proper size, shape, and material for your implants so you achieve the beautiful, enhanced look that you are seeking. Certain augmentation procedures can involve using your own fat to add volume to your bustline as well. We can help determine the best option for you and discuss all of your needs and goals. Schedule a consultation today if you're ready to increase your breast size and improve their overall appearance.
Breast Augmentation Reviews
"Dr. Mizuguchi and staff are absolutely amazing! 6 months after my breast augmentation and I love them more each day! I highly recommend him and his team to anyone for their cosmetic dreams!"
- S.H. /
Facebook /
Jan 13, 2022
"Dr. Mizuguchi and staff are absolutely amazing! 6 months after my breast augmentation and I love them more each day! I highly recommend him and his team to anyone for their cosmetic dreams!"
- Anonymous /
Facebook /
Jan 13, 2022
"Best decision - helped me achieve the look I was going for - I'm so glad I chose Dr. Mizuguchi for my breast augmentation. I was worried in the beginning with choosing the right plastic surgeon. But after reading reviews, talking to doctor friends I have, and then of course meeting him, I knew I was in the right place. He listened to my concerns and helped me achieve the perfect look I was going for. Dr. Mizuguchi and his staff are all so nice and make you feel completely comfortable. His office is highly recommended in my book!! You will not be disappointed!!"
- M. /
RealSelf /
Jun 28, 2022
"The best doctor - In love with my results - I reviewed several doctor's reviews on this website. I decided to set up a consultation with Dr. Mizuguchi and his staff & am so glad I did. THEY ARE THE BEST! I am in Love with my results! Pics SOON!Updated on 14 Jul 2022:I started my road to how I really wanted to look. I started out with a breast augmentation then switched out my 520s with 695s, then lipo & tummy tuck. I love Dr. M AND THE STAFF! NONE BETTER! 100%!!!Updated on 14 Jul 2022:My 2nd surgery with Dr. M was a breast revision. I went from 520s silicone to 695s silicone and couldn't be happier. The staff is out of this world and respond to every question, even the crazy ones"
- M. /
RealSelf /
Mar 24, 2022
"5 months post-op & pleased with tummy tuck & breast augmentation results - I can't say enough about Dr.Mizuguchi and his staff. They were attentive, sweet, and I am super pleased with the results. I will say the tummy tuck is pretty rough to recover from just because of the nature of the procedure but Dr Mizuguchi made the process so much easier. I definitely would recommend taking at least 4 weeks off work I did not and probably made myself more miserable than need be. I've always worked out but because of the extraordinary weight gain I had while pregnant my stomach was never going to rebound without surgical assistance. I think he did an amazing job. I'm actually considering another procedure and if I decide to go through with it I'm definitely scheduling with this office again. I like his work so much that I still go every couple of months for injections and his nurses are just as amazing as he is!"
- R. /
RealSelf /
Sep 10, 2022
Previous
Next
What Are the Benefits of Breast Augmentation Surgery?
Breast augmentation surgery performed by Dr. Mizuguchi at his Lousiville, KY facility and tailored to a patient's unique needs provides these cosmetic and functional benefits for women that are qualified candidates:
Enhancing fullness and lift in the chest
Restoring breast shape affected by weight loss, childbirth, or aging
Balancing asymmetrical breasts
Reconstructing breasts after a mastectomy
More wardrobe options
Amplifying self-esteem and confidence
Long-lasting, natural-looking results
Safe and effective surgery
Post-surgery care recommendations for the best ongoing outcomes possible
You may be the ideal candidate if you meet some of the following criteria:
You are unhappy with the current size and shape of your breasts
You have lost the firmness of your breasts because of weight loss, pregnancy, or breastfeeding
One breast is larger than the other
The size of your breasts is not in proportion to the rest of your body
You have a desire to restore the shape of your breasts after a mastectomy or lumpectomy
Before you have breast augmentation surgery, you will have a complete physical examination. Overall good health is necessary for a successful result. When deciding which type of implant to use, keep in mind that age can be a determining factor. One of the distinct differences between saline and silicone breast implants is the age restriction. Patients must be 18 years or older in age in order to receive saline implants, and at least 21 for silicone. Existing native breast tissue, breast shape, and skin elasticity are other factors to take into consideration. Measurements will be taken of the breasts and the chest wall, including base width, to help determine the best implant type. This evaluation will help our surgeon develop the best breast augmentation plan.
After surgery, you can expect to feel sore, so you will be given post-surgical care instructions, and pain medication may be prescribed. Each augmentation patient will leave in a sports bra and clean surgical dressings. There will be some bruising and swelling for about 1 – 2 weeks. It is recommended for you to to take it easy for those two weeks to heal and rebuild strength after surgery. A majority patients experience a full recovery between 6 – 8 weeks. Most women find that their breasts look and feel totally natural within just a few short months.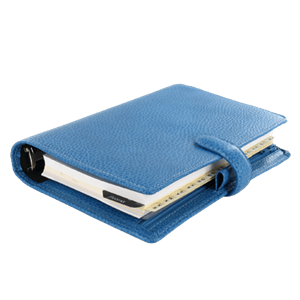 How much does breast augmentation cost?
Your cost for breast augmentation will vary based on your choices and whether you are getting any other surgeries at the same time. As soon as your treatment plan is developed, Dr. Mizuguchi can go over the estimated costs and financing. To make sure you are happy with your results and they last a long time, it's important to focus on quality over low costs.
Do I need a breast lift or augmentation?
Your plan may include breast augmentation, a lift, or both. Breast lift surgery removes loose skin and raises the breasts, while augmentation addresses the size and shape of the breasts. During your consultation with Dr. Mizuguchi, he will listen to your needs and goals before discussing your best treatment options. An augmentation and lift are often included in a mommy makeover to rejuvenate the breasts after pregnancy and breastfeeding.
Can I breastfeed with implants?
If you might want to breastfeed after breast augmentation, talk to Dr. Mizuguchi during your consultation. It is usually possible to breastfeed after augmentation surgery with the right placement and technique. Breastfeeding and pregnancy can affect your results, so it is best to wait until your family is complete to have breast augmentation.
Can I have my implants removed?
You may decide at some point that you would like to replace or remove your implants. If this happens, Dr. Mizuguchi can perform breast revision surgery. In revision surgery, your current implants will be either replaced with new implants or removed. If you choose to have your implants removed, you might need to have excess skin removed because larger implants can stretch your skin. For any questions or concerns after your breast augmentation surgery, schedule a consultation at Mizuguchi Plastic Surgery to learn more about your options.
Do implants cause breast cancer?
The Food and Drug Administration (FDA) is investigating a link between breast implants and anaplastic large cell lymphoma (ALCL). This isn't breast cancer; it is a cancer of the immune cells. According to WHO (the World Health Organization), breast implant-related ALCL is very rare and, when caught early, is highly treatable. Dr. Mizuguchi encourages all patients with implants to get regular screenings for breast cancer. You should contact Mizuguchi Plastic Surgery if you notice any concerns, like swelling or other visible changes.
Related Procedures
Attain Balance with Implants
Breast augmentation surgery is all about balance. As one of the most common cosmetic procedures performed by plastic surgeons, this surgery will make the breasts symmetrical and proportional to your body shape. It is a surgery that produces stunning results for women who desire larger, shapelier breasts, and our patients are usually thrilled with their enhancement. Please call Mizuguchi Plastic Surgery and schedule your consultation with our team today.
Related Posts