About Augmentation Surgery
Breast augmentation is one of the most popular cosmetic surgeries for women, and one of Louisville, KY plastic surgeon Dr. Mizuguchi's top procedures that he offers. You can benefit from a breast augmentation if you desire shapelier, fuller breasts. Before the surgery, you can consult with Dr. Nana Mizuguchi at Mizuguchi Plastic Surgery about the proper size, shape, and material for your implants so you achieve the beautiful, enhanced look that you are seeking. Certain augmentation procedures can involve using your own fat to add volume to your bustline as well. We can help determine the best option for you and discuss all of your needs and goals. Schedule a consultation today if you're ready to increase your breast size and improve their overall appearance.
You may be the ideal candidate if you meet some of the following criteria:
You are unhappy with the current size and shape of your breasts
You have lost the firmness of your breasts because of weight loss, pregnancy, or breastfeeding
One breast is larger than the other
The size of your breasts is not in proportion to the rest of your body
You have a desire to restore the shape of your breasts after a mastectomy or lumpectomy
Breast Augmentation Reviews
"Dr. Nana Mizuguchi - Dr. Mizuguchi performed my breast augmentation and was wonderful! He and his staff were always very warm, friendly and informative. Dr. M made the perfect recommendation and I am happy with the results. He even called me at home to check on me after the surgery. I would recommend Dr. Mizuguchi to anyone!"
- Anonymous /
Vitals /
Dec 21, 2010
"Great Doctor - I had my nose reconstruction, breast augmentation, and fat transfer to cheeks and lips. My breast looks perfect, even after breastfeeding 3 kids, he made it even, close to center. Scars underneath my breast are almost invisible. My nose was curved, big and had a hump. He converted it completely. Now it's little, straight and cute. I recovered very fast, not much pain anywhere. After 5 days didn't need any pain killers any pore. Fat didn't survive very well though, especially on lips. I will go back to get more injected."
- Anonymous /
Vitals /
Feb 10, 2015
"AMAZING doctor and team (Lisa). My results (BA) are more than I could have ever imagined and the recovery was so much better than what I had feared."
- A.D. /
Google /
Nov 08, 2017
"Dr. Mizuguchi performed my breast augmentation in 2007 and I couldn't be more happier with the results. Thank you so much for your amazing job and care."
- M.K. /
Facebook /
Sep 11, 2017
"3 weeks post op Breast Augmentation and results are phenomenal. Dr. Mizuguchi and LISA - his head nurse :) are wonderful! I had many concerns but they put me at ease and I have had an amazing post op experience (They answer/return all my calls) . Nothing like I had feared from researching and I returned to work less than a week post op!!"
- A.D. /
Facebook /
Sep 29, 2017
Previous
Next
Before you have breast augmentation surgery, you will have a complete physical examination. Overall good health is necessary for a successful result. When deciding which type of implant to use, keep in mind that age can be a determining factor. One of the distinct differences between saline and silicone breast implants is the age restriction. Patients must be 18 years or older in age in order to receive saline implants, and at least 21 for silicone. Existing native breast tissue, breast shape, and skin elasticity are other factors to take into consideration. Measurements will be taken of the breasts and the chest wall, including base width, to help determine the best implant type. This evaluation will help our surgeon develop the best breast augmentation plan.
After surgery, you can expect to feel sore, so you will be given post-surgical care instructions, and pain medication may be prescribed. Each augmentation patient will leave in a sports bra and clean surgical dressings. There will be some bruising and swelling for about 1 – 2 weeks. It is recommended for you to to take it easy for those two weeks to heal and rebuild strength after surgery. A majority patients experience a full recovery between 6 – 8 weeks. Most women find that their breasts look and feel totally natural within just a few short months.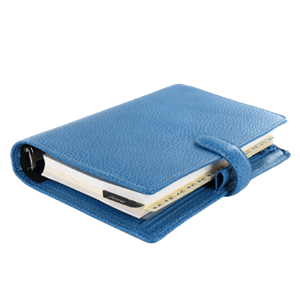 Attain Balance with Implants
Breast augmentation surgery is all about balance. As one of the most common cosmetic procedures performed by plastic surgeons, this surgery will make the breasts symmetrical and proportional to your body shape. It is a surgery that produces stunning results for women who desire larger, shapelier breasts, and our patients are usually thrilled with their enhancement. Please call Mizuguchi Plastic Surgery and schedule your consultation with our team today.
Related Procedures
Related Posts