About Breast Reduction Surgery
Breast reduction surgery can be a very beneficial operation for you if you're suffering from overly large breast tissue and heaviness, which can produce back pain, discomfort, and difficulty when performing high impact activities. Dr. Nana Mizuguchi is a double board-certified plastic surgeon who can help remedy these issues by removing the excess breast tissue and repositioning the breasts to a more elevated location. Not only can this procedure help alleviate pain, it can also produce a more proportional and aesthetically pleasing bustline. By scheduling a consultation at Mizuguchi Plastic Surgery in Louisville, KY, you can talk with our plastic surgeon and decide on the proper treatment plan to get your confidence and daily activities back to where you want them.
What are the Benefits of Breast Reduction?
The benefits of breast reduction surgery are numerous. The most common advantage is relief from back, shoulder, and neck pain caused by large breasts. This can be a life-changing experience as it reduces stress on the body and allows you to perform daily activities (such as exercise) with ease. Additional benefits include improved posture, increased self-confidence due to a better body image, and a more proportionate body shape.
When your neck and back hurt, it reduces your quality of life. When you are in pain, your movements are limited, your posture is slumped, and you generally do not feel well. Women with large breasts experience this on a daily basis. Some women, through no fault of their own, cannot correct this issue with diet and exercise alone. If you experience the following symptoms from large, heavy breasts, you may be an ideal candidate for breast reduction surgery:
Irritation and rashes on the skin underneath the bra
Diet and exercise unsuccessfully decreasing the size of the breasts
Disproportionate breasts to the body frame
Weight of the breasts causes pain in the neck, shoulders, and back
Bra strap grooves in the shoulders
Limitations on activity because of the size of the breasts
Poor posture
Breast Reduction Reviews
"Dr. Mizuguchi and staff are absolutely amazing! 6 months after my breast augmentation and I love them more each day! I highly recommend him and his team to anyone for their cosmetic dreams!"
- Anonymous /
Facebook /
Jan 13, 2022
"Best decision - helped me achieve the look I was going for - I'm so glad I chose Dr. Mizuguchi for my breast augmentation. I was worried in the beginning with choosing the right plastic surgeon. But after reading reviews, talking to doctor friends I have, and then of course meeting him, I knew I was in the right place. He listened to my concerns and helped me achieve the perfect look I was going for. Dr. Mizuguchi and his staff are all so nice and make you feel completely comfortable. His office is highly recommended in my book!! You will not be disappointed!!"
- M. /
RealSelf /
Jun 28, 2022
"The best doctor - In love with my results - I reviewed several doctor's reviews on this website. I decided to set up a consultation with Dr. Mizuguchi and his staff & am so glad I did. THEY ARE THE BEST! I am in Love with my results! Pics SOON!Updated on 14 Jul 2022:I started my road to how I really wanted to look. I started out with a breast augmentation then switched out my 520s with 695s, then lipo & tummy tuck. I love Dr. M AND THE STAFF! NONE BETTER! 100%!!!Updated on 14 Jul 2022:My 2nd surgery with Dr. M was a breast revision. I went from 520s silicone to 695s silicone and couldn't be happier. The staff is out of this world and respond to every question, even the crazy ones"
- M. /
RealSelf /
Mar 24, 2022
"5 months post-op & pleased with tummy tuck & breast augmentation results - I can't say enough about Dr.Mizuguchi and his staff. They were attentive, sweet, and I am super pleased with the results. I will say the tummy tuck is pretty rough to recover from just because of the nature of the procedure but Dr Mizuguchi made the process so much easier. I definitely would recommend taking at least 4 weeks off work I did not and probably made myself more miserable than need be. I've always worked out but because of the extraordinary weight gain I had while pregnant my stomach was never going to rebound without surgical assistance. I think he did an amazing job. I'm actually considering another procedure and if I decide to go through with it I'm definitely scheduling with this office again. I like his work so much that I still go every couple of months for injections and his nurses are just as amazing as he is!"
- R. /
RealSelf /
Sep 10, 2022
"I recently had surgery for a breast reduction. I am a week out and cannot say enough about Dr. Mizuguchi and his team! When you enter his beautiful building you immediately feel at home and the staff is always so kind. Before the operation they informed me on all that was going to happen. I was given information verbally and in a written packet. At the surgery, I meet with Dr. Mizuguchi before the procedure and he called me at home later that day to check on me. I had a followup the next day and then one week out. No only did they answer all of my follow up questions, they made me feel at ease and gave me information for the next appointment which is in a week. His nurse, Ali, is very knowledgeable and helpful. His PA gave me a lot of detailed information when answering my questions and even followed up with a text today. OVER AND ABOVE care and professionalism! I am so happy I put my trust and care in Dr. Mizuguchi and his practice. I am so happy!"
- A. /
Healthgrades /
Jan 17, 2023
Previous
Next
Using state-of-the-art surgical techniques that limit the risks of surgery, Dr. Mizuguchi will skillfully remove excess skin and suction out tissue to reshape the breast. During surgery, it is common to use one of the following incision approaches:
An incision around the areola
A vertical incision from the bottom of the areola to the breast line
A horizontal incision on the breast line
Liposuction is generally used to safely remove fat tissues from within the breast. Excess skin will be removed, and then a breast lift is usually needed to attain a healthy-looking result. It is common for women requesting this procedure to go down 1 – 2 cup sizes.
After a 2 – 4-hour breast reduction surgery, you will wake up in recovery and feel lighter in the chest area. You will be instructed on how to properly care for your incisions to limit scarring. After being sent home wrapped in a surgical compression garment and sports bra, it is advised that you take it easy for the first few weeks after the surgery. Expect to feel less sensation in your nipples, as they will take up to a year to recover and resume sensitivity. It is suggested that breast reduction patients not return to work for 7 – 10 days and wait 6 – 8 weeks before resuming physical activities.
Breast reduction surgery can dramatically change the lives of our patients, resulting in smaller breasts that make everyday activities easier. In the few months and weeks following the procedure, it is advised for you to continue wearing comfortable bras and limit strenuous activity. Once exercise can be worked back into your day-to-day life, it is important to maintain a healthy weight. Breast reduction surgery is a long-lasting cosmetic surgery; however, the results can be negatively impacted by weight gain and/or pregnancy.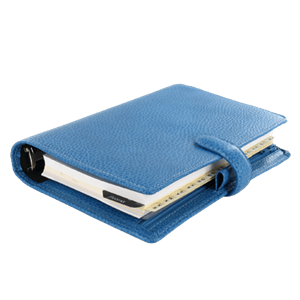 How much does breast reduction surgery cost?
The cost of your breast reduction surgery will be discussed with Dr. Mizuguchi during your consultation. When he has developed your treatment plan, it is easier to calculate your costs, including facility fees, anesthesia, and more. Breast reduction surgery often causes a significant improvement in all aspects of life, so our team will help you find low-interest medical financing to help make your treatment affordable.
Will my nipples be moved?
In most cases, the nipples and areola will be shifted up to a higher position on the breast during breast reduction surgery. If a large amount of tissue and skin is being removed, your nipple-areola area may be cut out and moved. Dr. Mizuguchi will select an incision technique — so the nipple and areola are easy to move higher on the breast. It is also possible to perform an areolatome to reduce the size of the areolas. Your options will be explained during your consultation before Dr. Mizuguchi helps you choose the best treatment plan to achieve your goals.
Can I breastfeed after a breast reduction?
Breast reduction surgery can affect your ability to breastfeed. While some women can still breastfeed after a reduction, other women cannot. It's difficult to predict whether your breast reduction will interfere with breastfeeding. For this reason, Dr. Mizuguchi suggests that patients be done with breastfeeding before having breast reduction surgery.
Can my breasts re-grow after surgery?
Following breast reduction surgery, your breasts can get smaller or bigger with significant weight changes. This is why it's helpful to be at a healthy weight before your surgery that you can easily maintain. During your consultation, Dr. Mizuguchi will talk to you about the best ways to prepare for your reduction and what you should do to ensure you are happy with your results.
Related Procedures
Life with Smaller Breasts
Picture what your life could look like free from pain, constant rashes, and stares from people because of your large breasts. Call today for a consultation. Our team will answer all of your questions and concerns, educate you on aftercare instructions, and help in any way we can.
Related Post