what is a Brazilian Butt Lift?
A Brazilian butt lift is a very popular cosmetic procedure designed to enhance the overall appearance, size, and shape of your buttocks modeled after the full and voluminous figures found in Brazil. Louisville, KY plastic surgeon Dr. Nana Mizuguchi provides his patients with the option to undergo this procedure, which takes fat from other areas of your body such as the stomach and transfers it over to the buttocks to give you a natural enhancement without synthetic implants. This procedure is not only beneficial for enhancing your lower body, but it is also great if you have excess fat that you wish to remove with liposuction. You will have the opportunity to discreetly discuss your needs and goals during your consultation at Mizuguchi Plastic Surgery, so your procedure can be specially tailored to help you achieve your best results.
What are the benefits of a Brazilian Butt Lift?
Along with filling out your curves and giving you a better butt, a Brazilian Butt Lift in Louisville, KY has other benefits, such as:
Improving your body's proportions — a BBL will give your body an improved proportion, no matter what your ideal figure is
Reducing fat from unwanted areas — BBLs remove fat from other areas of your body, meaning there is an added bonus of losing unwanted fat from your thighs, abdomen, or hips
Fast outcomes — you will notice improvements from your procedure almost immediately
A natural feel — because BBLs utilize your body's natural resources, there is a natural feel with no need for implants or fillers
Brazilian Butt Lift Reviews
"Tummy Tuck, Lipo, Brazilian Butt Lift - Dr. Mizuguchi and his staff have been wonderful from the consultation, to surgery, and recovery. I came in as a mother of 3 in my 30's looking to get back my pre-baby body as well as correct some uneven fat distribution in my hips and butt from previous lipo that was done to help with breast reconstruction from a different surgeon. He delivered on everything I wanted done. I'm two weeks post-op and so far so good. I look forward to continuing to heal and see my final results."
- E. /
RealSelf /
Aug 13, 2020
"Thanks Dr. Mizuguchi- I Look Stunning! - I had a TT with MR, back liposuction, liposuction of hips and BBL. He basically changed my life! I feel so confident and beautiful and despite all of the work I got done, my results look extremely natural. His work has allowed me to be the confident person I always wished I could be. I look amazing un and out of my clothes! My stomach was floppy on each side but not in the middle and my muffin top was way bigger than my hips and he blended everything so that my body is balanced. Plus I am much stronger and more athletic since losing my heavy middle. Totally worth it.Dr. Mizuguchi is an excellent doctor. He is honest about what is achievable , he is always friendly and patient despite how busy he may be, and he and his staff truly make you feel at home at his establishment."
- T. /
RealSelf /
Nov 24, 2019
Previous
Next
am i a Candidate for a brazilian butt lift?
Candidates for the Brazilian butt lift get the best of both worlds with this butt augmentation surgery as it slims other areas and adds sensual volume to the buttocks. Best candidates will have the following:
Excellent skin elasticity in the buttocks area
Have enough fatty tissue available for liposuction
Have overall good health
Have realistic expectations for the fat transfer
How is a brazilian butt lift performed?
The Brazilian butt lift is an outpatient procedure performed in an accredited surgical facility (under general anesthesia) for several hours or longer if there are multiple areas of fat that are receiving liposuction. All incisions made for the Brazilian butt lift are very small, and the fat is injected in layers with a syringe. Once the procedure is complete and you are in the recovery room, you will not be able to sit or lie down on your back for at least 2 – 3 weeks. You can expect swelling and bruising as well.
how soon do you see results from a bbl?
Many patients choose a Brazilian butt lift because they want their new curves to look and feel natural, or they do not want an implant. The disadvantage to using body fat instead of an implant is that there is a higher chance that the fat may be reabsorbed into the body, resulting in the deflating the fat grafting site. Our surgeon will usually add more fat than you need for your desired look to account for initial fat reabsorption. You should keep in mind that any major fluctuations in weight (gain or loss) will affect the aesthetics of the surgery, but you should see your beautiful results in 6 – 8 weeks.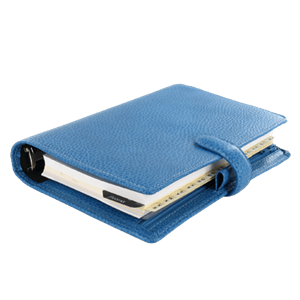 What about synthetic implants?
While silicone implants can provide great results, they do increase your risk of complications after surgery. Many patients choose liposuction and fat transfer because it's safer and more natural. During your assessment with Dr. Mizuguchi, we can discuss the pros and cons of each option.
Am I too skinny for a Brazilian butt lift?
It's common for patients with a lower body fat percentage to question whether they can have a Brazilian butt lift. If this is the case, we don't recommend trying to gain weight before the procedure. While very thin individuals may not have enough fat for liposuction, most people are candidates for treatment.
Will my BBL results look natural?
Brazilian butt lift results should look and feel completely natural, but only when done correctly. That's why it's important to find a plastic surgeon with plenty of experience performing this treatment. The professionals at Mizuguchi Plastic Surgery can work with you to provide the very best outcomes.
Related Procedures
get the curvier butt you want
The Brazilian butt lift is one of the most popular plastic surgeries in the United States right now. It is a safe and effective way to add volume to your bottom by using your own body fat. If you want to learn more, call and schedule an appointment for a consultation today.
Related Posts