371cc Breast Augmentation: Patient A
This is an addendum to the post 'Breast Augmentation with 371cc Breast Implants." I will briefly give you an overview of why and how I chose this 371cc breast augmentation.  There are many different types, shapes, sizes, and profiles of breast implants available today.  I believe that most patients have a range of breast implants the well suited for their body.  I also believe that there are more than one breast implant that can achieve similar results based on the skill of the surgeon. This patient is 5'7" and weighs 120 lbs.  The Vectra Imaging System is a great tool for breast assessment.  As you can see from the information provided, she has only mild asymmetry.  Important measurements are the width of the breasts.  This helps me select the proper diameter of the breast implants.  I want breast implants that are wide enough to maximize cleavage.  Narrow breast implants can give a "gap" between your breasts that most patients find undesirable.  Breast implants that are too wide can give a wide or heavy look. She has very little breast tissue at about 100cc per breasts.  Silicone gel filled breast implants are better suited than saline filled breast implants for breast augmentation for women with little breast tissue.  Silicone not only feels better but will look better.  You are less likely to see or feel the breast implants.  The most important thing to know that both saline and silicone gel filled breast implants are safe.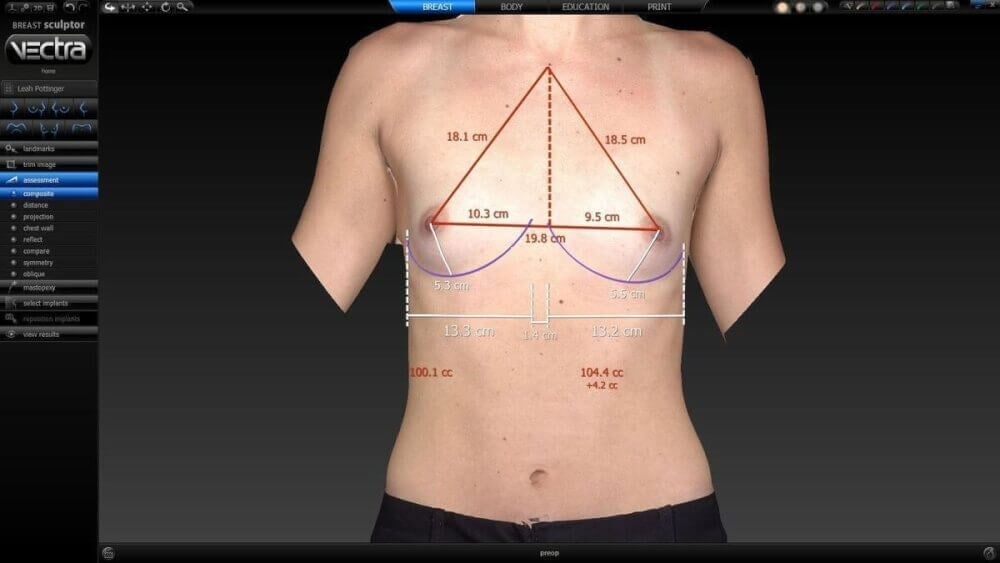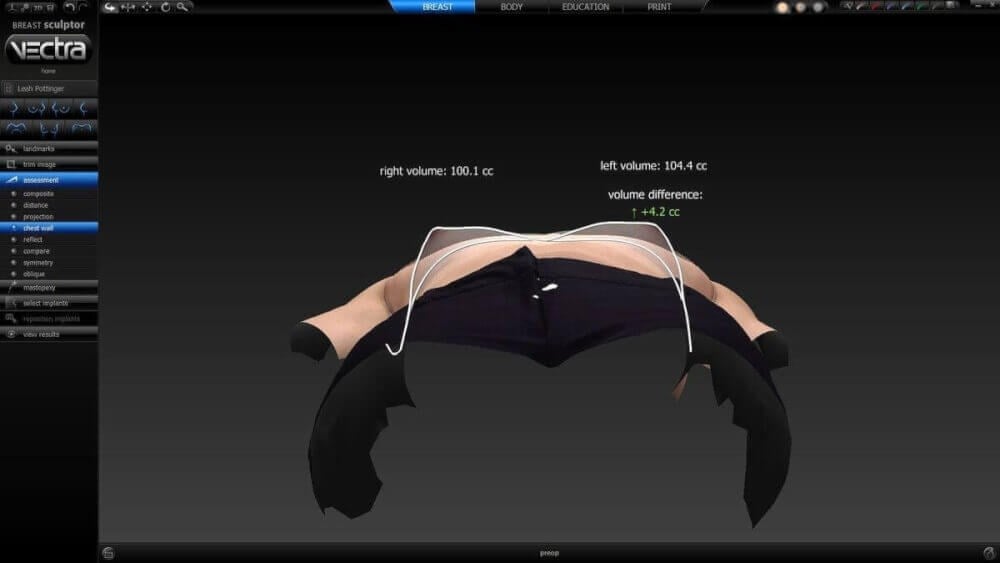 I selected a Natrelle Style 15 371cc breast implant for her breast augmentation.  The breast implants were placed under the muscle through a breast fold incision.  The base width of 371cc breast implant is 12.9cm.  Other implants I could have use include: Mentor MemoryGel MP+ 375cc (12.8cm), Sientra Smooth Round MP 380cc (12.8cm), and Natrelle Inspira SRM-375 (13.0cm).  These other implants would have given similar results.


371cc breast augmentation.    Proper breast implant selection is ton of the keys to getting great results. Call me today! 502-899-9979 Nana Mizuguchi, MD