Breast Augmentation with 371cc for Patient D
Breast augmentation with 371cc for patient D (breast implants) will be reviewed.  This is a follow up to and the last patient discussed in the post 'Breast Augmentation with 371cc Breast Implants.'  I will discuss her breast assessment and implant selection process.  Careful breast selection is important part of breast augmentation surgery.  Their is no perfect implant for a patient and it is always better to think in range.  Most patients have a wide range of implant volume that will fit their breasts.  It is my job to get you closest to your goal size. Breast implants not only give you volume but they can also help to define the shape of your breasts.  They can give you more fullness at the upper pole or help give better cleavage or side boob. Breast assessment for breast augmentation with 371cc for patient D: She is 5'6" and weighs 115 lbs.  Her breast assessment with the Vectra Imaging System shows mild asymmetry.  Her base width and breast volume is larger on the left but the difference is small.  Her Native breast volume of greater than 224 cc was the largest in the group.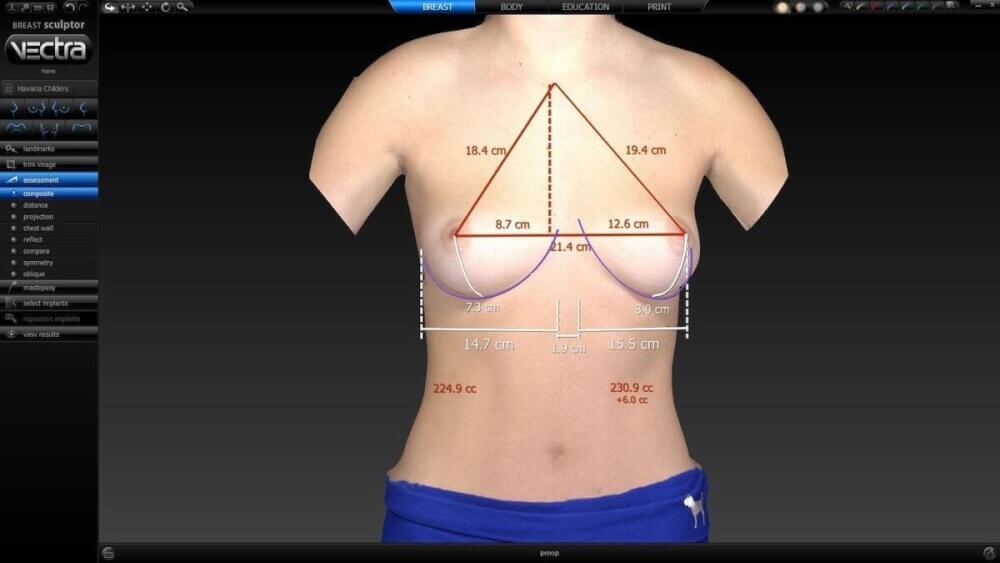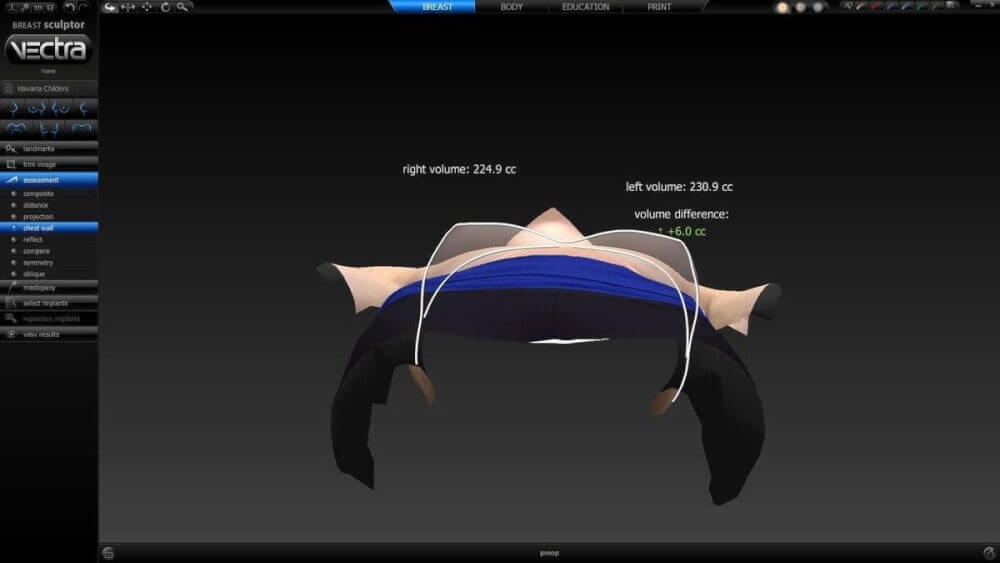 Breast augmentation with 371cc for patient D: She had good breast volume below her nipple areolar complex but lacked upper pole fullness.  For her the answer was most certainly a silicone gel filled breast implants.  She also wanted to be about 2 cup sizes larger.  For her I selected the 371cc Natrelle Style 15 silicone gel filled breast implants for her breast augmentation.  The base width for the implant was 12.9cm which is far less than her base width of her breasts.  She has more native breast tissue and a wider breast implant would have  made her appear wider.  Other implants I could have use include: Mentor MemoryGel MP+ 375cc (12.8cm), Sientra Smooth Round MP 380cc (12.8cm), and Natrelle Inspira SRM-375 (13.0cm) and when available the textured versions.  The results with other implants would have been similar.