How To Find The Best Plastic Surgeon In Louisville For Your Mommy Makeover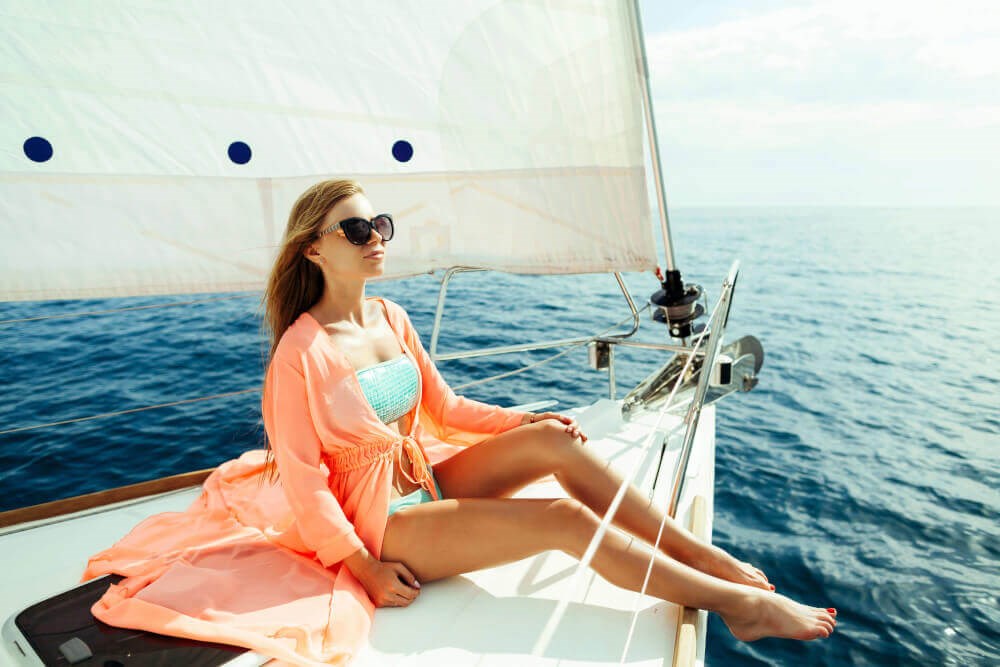 Becoming a mom is life-changing but it can also take its toll on a mom's body. Childbirth and pregnancy can be extremely taxing on a woman, especially in the areas of the stomach and breasts. Often moms feel like they will never get their body back even with a routine of exercising and eating healthy. While this is a normal way to feel, with today's many cosmetic options, moms can rebuild their self-confidence, enhance the way they look, and feel desirable again with a mommy makeover.
Dr. Nana Mizuguchi offers this transforming experience for moms in the Louisville, KY area. A dual board-certified plastic surgeon and aesthetic physician at Mizuguchi Plastic Surgery in Louisville, KY, Dr. Mizuguchi wants to help moms achieve their aesthetic goals and feel better about how they look. With his extensive surgical and medical experience, Dr. Mizuguchi can customize each mommy makeover to give moms the help they need through a variety of cosmetic options. Finding the right plastic surgeon is the best place to start. Here is some helpful information on what to look for so you get the right results for your mommy makeover.
The mommy makeover process
In order to get your pre-baby glow back, a mommy makeover requires moms to put themselves first and undergo a set of customized cosmetic procedures that transform the way they look. A mommy makeover is typically comprised of two or more cosmetic procedures performed to target certain areas affected by pregnancy and childbirth. A mommy makeover can blend procedures like, for example, a tummy tuck to tighten the lower abdominal area combined with liposuction to help a mom look slimmer, plus the addition of breast implants at the same time. Another common duo is a breast lift with breast augmentation and some form of vaginal restoration or labiaplasty. There are even nonsurgical methods that can be added in like dermal fillers, BOTOX, or laser treatments to give a mom the rejuvenated appearance she seeks. The possibilities are endless when it comes to a mommy makeover in the Louisville, KY area especially with an experienced, board-certified plastic surgeon like Dr. Mizuguchi.
Finding the right plastic surgeon
You are not alone if you are wondering "what has happened to my body?" after having children. You may have exhausted all efforts of eating right and exercising, but clothes still don't fit right, and you simply don't feel confident about how you look. A mommy makeover can change all of that, but having the right plastic surgeon to help you is a key element to getting the results you need. Selecting a highly-skilled plastic surgeon to perform your mommy makeover means doing your research beforehand so you can make the right decision. You want to feel comfortable and confident that the plastic surgeon you choose is going to produce remarkable results.
Patient recommendations and internet accolades
You can get valuable information about a plastic surgeon by just asking around or doing internet research. Ask friends or family who have had some kind of cosmetic work done, as they are a walking testament to a plastic surgeon's results. Read online reviews to get a sense of the kind of work a plastic surgeon has done and if their patients were happy with the results. You can see if a patient was pleased with their overall results and if they would recommend that plastic surgeon in the future. Doing your research ahead of time can give you valuable information about the plastic surgeon and his/her background and experience and allow you to come into a consultation better prepared.
The consultation process is important
Moms in the Louisville, KY area should have a thorough consultation with the plastic surgeon performing their mommy makeover. Have questions prepared and a general idea of what areas of your body you want to address so the plastic surgeon can give you their professional opinion. You should inquire about their medical and surgical experience and ask to see photos of previous patients to give you a good idea of what they can do. You are essentially "interviewing" your plastic surgeon to decide if they have the comfort level and experience you need to feel good about your decision to have a mommy makeover. It is an exciting decision but you want to make sure you are in the right hands and feel comfortable with your plastic surgeon before surgery.
Surgical experience is key
Not only do you want to feel comfortable with your plastic surgeon but when it comes to finding the right one in the Louisville, KY area you need to consider their surgical experience. A plastic surgeon's experience is an important factor, especially when it comes to a mommy makeover since it typically involves more than one cosmetic procedure. You want to make sure your plastic surgeon is well-versed in common mommy makeover procedures such as breast augmentation/breast lifts and also tummy tucks that may involve liposuction. A mommy makeover is very personalized to what each mom needs so finding the right plastic surgeon in the Louisville, KY area that is versatile in a variety of plastic surgery procedures is important. Doing your due diligence to find the right, qualified plastic surgeon, like Dr. Mizuguchi, means you will have the mommy makeover experience you deserve!
Dr. Nana Mizuguchi has helped numerous moms in Louisville, KY, and surrounding areas look and feel amazing again. His extensive medical and surgical experience makes Mizuguchi Plastic Surgery one of the leading surgical centers for cosmetic help. During your consultation, dual board-certified plastic surgeon Dr. Nana Mizuguchi will listen to your concerns, conduct a thorough examination, and give you a detailed surgical plan on how he is going to transform the way you look and feel. You need a caring, experienced plastic surgeon who can deliver beautiful results for your mommy makeover journey. If you are interested in a mommy makeover, we invite you to schedule a consultation with Dr. Mizuguchi today so you can love how you look again.