How to know whether a drainless tummy tuck is right for you?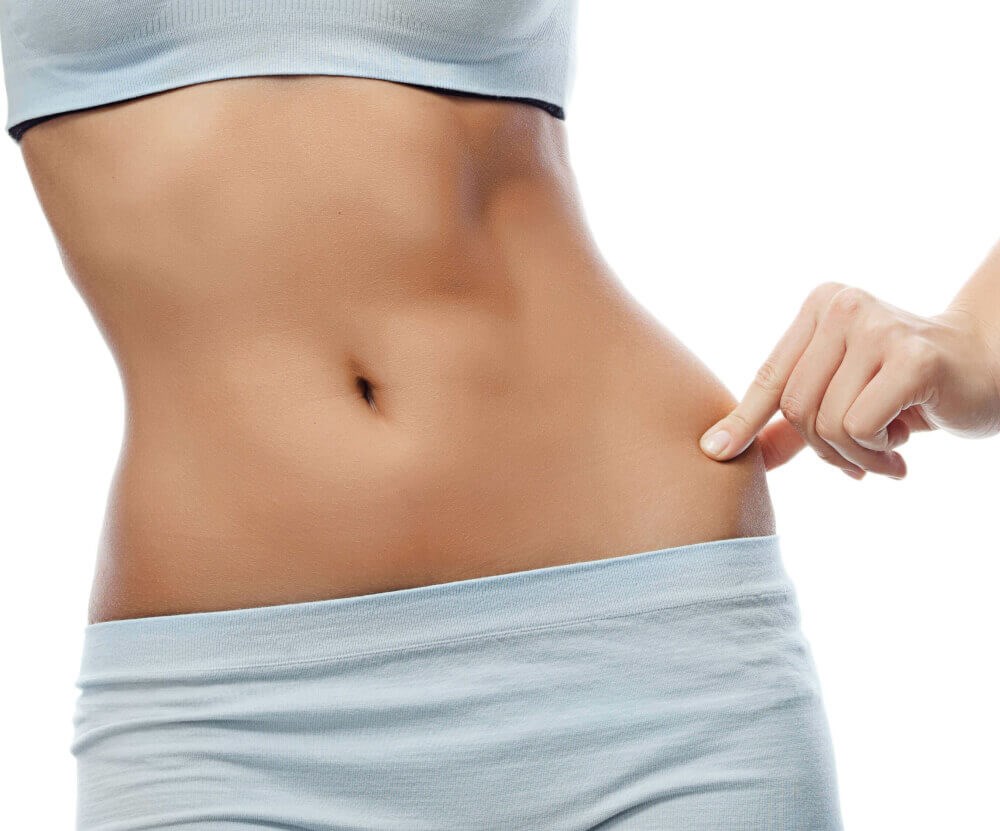 It is not unusual for those who have recently had a baby or lost a significant amount of weight to experience difficulty while attempting to shed excess fat and skin around the midsection. While it is important to maintain a healthy diet and exercise regularly, some changes that occur as a result of these life-altering events simply cannot be corrected by eating right and moving more. In many cases, a tummy tuck may prove to be the most effective way to ditch a protruding belly or stubborn rolls, and may also help to restore confidence in one's overall appearance.

Also known as abdominoplasty, tummy tuck surgery addresses three primary problems in the stomach area: excess skin, excess fat, and abdominal wall muscle separation. Liposuction is effective in removing fat but less effective on skin tightening and does not address the muscle separation. It is the best choice among moms of all ages whose bodies didn't quite bounce back the way they had hoped for following pregnancy and childbirth. The procedure is also relied upon by those left with an abundance of sagging skin following a dramatic weight loss. Others consider a tummy tuck as part of their battle against the natural effects of aging when, even after spending countless hours at the gym, they still can't seem to firm up their physique.

Dr. Nana Mizuguchi is a dual board-certified aesthetic plastic surgeon at Mizuguchi Plastic Surgery in Louisville, KY. He specializes in performing drainless tummy tucks with the goal of providing exceptional levels of quality care, compassion and education as well as excellent outcomes for patients. Dr. Mizuguchi is able to expertly explain the various styles of abdominoplasty and determine from which a patient is most likely to benefit.
Am I a candidate for a tummy tuck?

Anyone who carries the excess fat or skin that can occur naturally while aging or after losing a sizeable amount of weight may consider undergoing a tummy tuck procedure. Similarly, women who have given birth are unhappy with the loose skin that has accumulated around their stomach and waist may be a good candidate for the surgery.

During tummy tuck surgery, a more pleasing aesthetic for the belly button can be created or restored, and the appearance of stretch marks may be lessened or eliminated as part of the process of sculpting a flatter, more-toned abdominal region. Those who want to improve the shape and size of their midsection may be a good candidate for a tummy tuck, assuming that they are in good health and can maintain a stable weight. They should also have realistic expectations and goals for their surgery, recovery period and potential outcome.

During your consultation at the office of Mizuguchi Plastic Surgery in Louisville, KY, Dr. Nana Mizuguchi will perform an examination before discussing which tummy tuck procedure may provide you with the best results. He will describe any potential risks involved with the surgery as well as what can be expected during the recovery process.
What tummy tuck method is best for me?

While there are several types of abdominoplasty to consider, in almost all cases the surgeon will begin by making an incision in the lower abdominal area. This is where the excess skin and fat will be removed. Depending on the style and extent of the surgery, liposuction may also be performed. The abdominal muscles will be tightened to create a more toned, flatter appearance and, if necessary, the belly button will be repositioned to achieve a natural, more proportionate look.
Traditional tummy tuck

A traditional style tummy tuck, also called a full tummy tuck, is effective for both men and women who carry moderate amounts of extra fat in the midsection. It is also a popular choice among women opting for the so-called "Mommy Makeover" procedure. An incision (it will be easily hidden from view following surgery beneath undergarments and bathing suit bottoms) is made below the belly button. With the help of liposuction, the surgeon will attempt to remove as much excess fat as possible.
Mini tummy tuck

For those who grapple with only a bit of extra loose skin around the middle, but who otherwise are considered relatively fit, a mini tummy tuck may be the best option. Also called a Brazilian tummy tuck, the primary goal with this type of procedure is to tighten the skin. Since no muscles are involved, mini tummy tucks are not considered to be not as extensive as a full tummy tucks and therefore require a smaller incision. Liposuction is used to remove excess fat and the remaining skin is pulled tightly, which makes it unnecessary to reposition the belly button.
Extended tummy tuck

Following a major weight loss, Louisville, KY patients with larger amounts of excess skin and fat may be a candidate for an extended tummy tuck, which requires a longer incision than those involved with traditional and mini tummy tucks. An extensive amount of liposuction typically is performed, along with tightening of the muscles and repositioning of the belly button.
Drainless Tummy Tuck

Regardless of which tummy tuck method will be required, Dr. Mizuguchi uses a drainless technique. Traditionally, drains are used to decrease risks of seroma and typically stayed in for several weeks. They were cumbersome and frequently uncomfortable. Today, Dr. Mizuguchi uses a technique called progressive tension suture closure where the abdominal wall space is closed down using sutures. This technique requires no drains! The benefits of drainless abdominoplasty are:
Very low risk of seroma requiring aspirations
No drains.
Better scars especially for the belly button.
Quicker healing.
Less post-operative sagginess of the skin.
Did we mention...NO DRAINS!
How can I maintain my new look?

Tummy tucks often produce dramatic a transformation in the body's shape and size, the results of which may be apparent almost immediately following surgery. However, it is still possible to gain weight after the procedure. Dr. Nana Mizuguchi encourages abdominoplasty patients to maintain their weight and improved figures by making appropriate lifestyle choices in order to reap as many benefits as possible from the procedure. It is important to eat a balanced diet and exercise often to keep extra pounds at bay. A good many of Kentucky tummy tuck patients report that the surgery has provided them with a newfound motivation to make positive choices when it comes to selecting they foods they eat and they exercises in which they engage.
Do you have additional questions?

There are numerous benefits associated with tummy tuck procedures. No longer hindered by the weight of excess fat and heavy, sagging skin, you can get back to the business of enjoying daily activities with a renewed sense of confidence in yourself and your appearance. We invite you to contact Mizuguchi Plastic Surgery in Louisville, KY, and schedule an appointment with dual board-certified aesthetic plastic surgeon Dr. Nana Mizuguchi. There is no better time than now to begin the journey toward a new, slimmer you.