I Want Perkier-Looking Breasts. Is Breast Augmentation The Answer?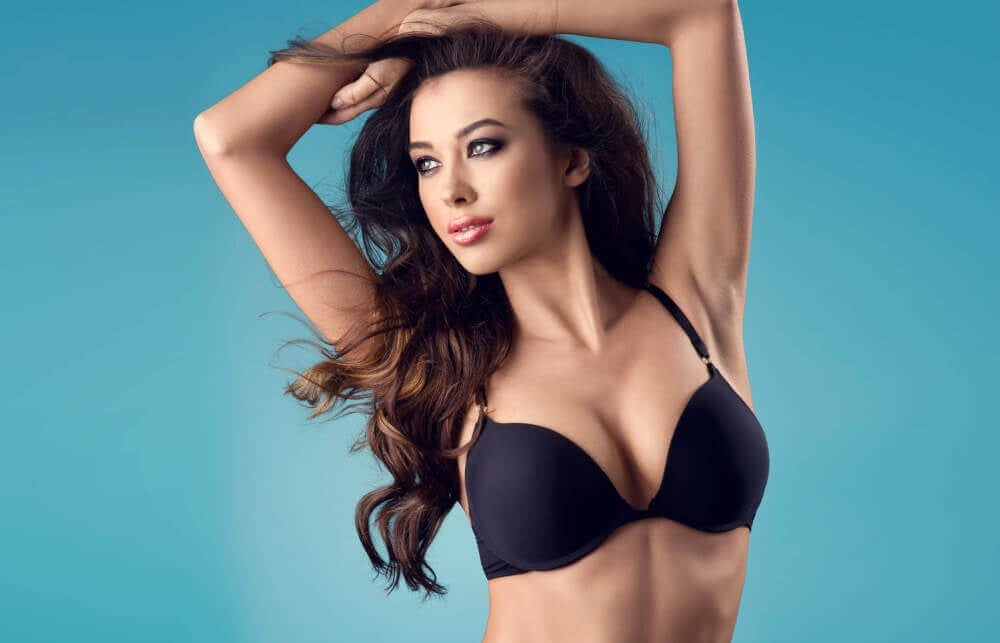 The main complaint women have with their breasts is typically regarding the shape of them. Today, more women are choosing smaller implant options to achieve a more natural, athletic look but still wanting to improve the overall shape of their breasts. Breast augmentation is the most popular cosmetic procedure done in this country. With more women looking to boost their self-confidence and improve the shape or volume of their breasts in order to enhance the way they look, they are turning to breast implants to make their breasts look perky again.

When it comes to breast augmentation surgery, the most important thing patients in Louisville, KY and surrounding areas can do is find a highly qualified plastic surgeon to perform the procedure. Dr. Nana Mizuguchi is a dual board-certified aesthetic and plastic surgeon with Mizuguchi Plastic Surgery. His vast experience and medical knowledge enable Dr. Mizuguchi to help his patients achieve their aesthetic goals and get them feeling better about how they look. If you want perkier breasts, then breast implants can be the solution. Here is some helpful information on breast augmentation and how this cosmetic procedure can give you younger-looking, perkier breasts again.
It comes down to breast shape

Are you tired of seeing your breasts look "lifeless"? Do they look saggy? Sure, some women may want more size to their breasts but overall the common complaint among women is their breasts have "lost their shape". Contributing factors to this issue are age, fluctuations in weight, and of course pregnancy. A woman's breasts change over time in shape and volume. Breast implants can give women back fuller breasts that have more "perk" to them.
Skin tone and breast implants

The driving force behind whether a woman can have perky breasts again or better "shape" is dependent on good skin elasticity and skin tone. Women who have good skin tone or elasticity to their breast tissue tend to maintain a perky appearance with moderate to little breast sag. Women with poor skin tone or elasticity have more breast sag and may have to consider a breast lift along with their breast implants in order to get the best end results.
Saggy breasts can be perky again

Breast "sag" is just like it sounds -- breasts appear droopy or saggy. In extreme cases, a woman's breasts can even point downward. A typical question asked by women wanting to enhance the shape of their breasts is can implants even help? The answer is yes, but women who are experiencing sag with their natural breasts have to consider a breast lift done in conjunction with their breast augmentation procedure. If a breast lift is not done, then breast implants will "sag" just like their natural breasts.
Breast lifts can be a perk

Breast lifts are a common cosmetic procedure performed by Dr. Mizuguchi at his Mizuguchi Plastic Surgery center in Louisville, KY. The underlying muscles in the breasts are tightened and excess skin is removed in order to lift the breasts into a more aesthetically pleasing location. A breast lift essentially gives plastic surgeons a better platform to simultaneously give patients dealing with sagging breasts perky, youthful results with breast implants.
No breast sag…is a big perk!

In most cases, if a woman has no breast "sag" and her skin tone or elasticity is good then breast implants are a viable option to give patients the shape and volume to look perky again. With no breast lift needed, a woman can decide with a qualified plastic surgeon like Dr. Mizuguchi what their best options for implants can be. Depending on what look, shape, or size a woman wants, breast implants can be a solid choice for women to have perky breasts again.
The implant choices

With advancements in medical technology and medical devices, today's implant choices are engineered to give women safe, natural-looking, beautiful results. There are varying textures, types, and sizes of implants to choose from, and in some cases, fat transfer options can be performed in order to achieve an even more natural result. Most women choose either silicone or saline to have perkier breasts but discussing all the options available with a board-certified plastic surgeon is the first step.
Breast implants, no matter what size or type, can give women perkier breasts. Breast augmentation surgery is the ideal solution to put life back into your breasts. If your current breasts need a lift in order to give your breast implants the best platform to look amazing, then that can be done at the same time. Women don't have to live with disliking the way their breasts currently look. If you want them to look youthful and perky again then turning to the cosmetic option of breast implants can be the right solution for you.
Dr. Nana Mizuguchi of Mizuguchi Plastic Surgery has helped countless women in Louisville, KY and surrounding areas get the look they desire with breast augmentation. A dual-certified plastic and aesthetic surgeon, his vast surgical and medical experience allows him to give his patients the best aesthetic outcome. He listens to what his patients need, and if they want perkier breasts, then he will help them achieve that with breast augmentation. His expert knowledge and skill give him the insight to give his patients the look they want. If you are considering breast augmentation, we invite you to call or schedule a consultation with Dr. Mizuguchi today.