Innovative Ultherapy has the power to lift faces..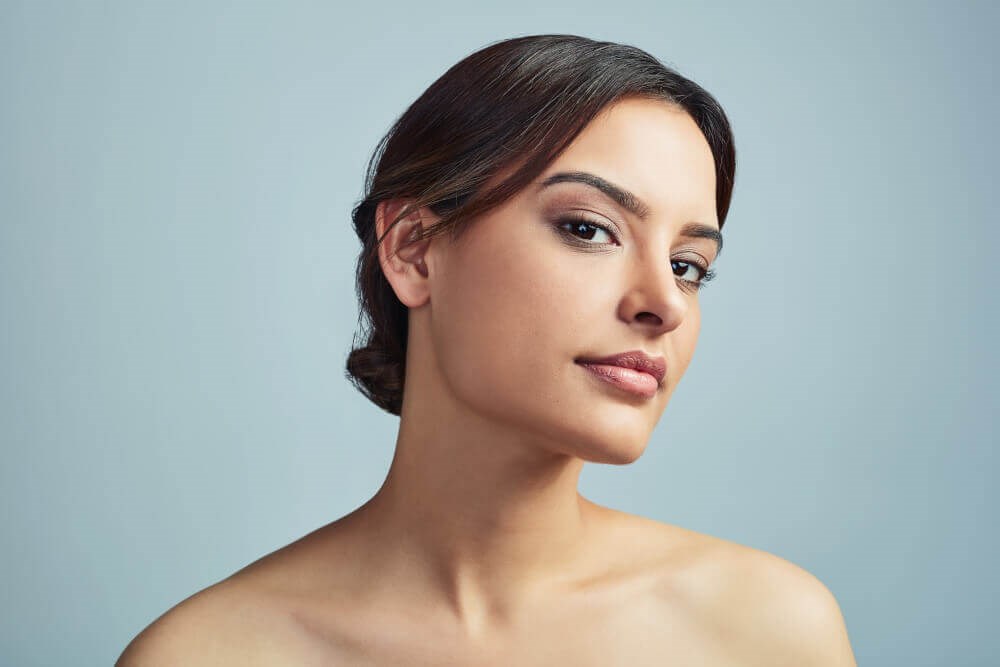 If being able to attain rejuvenated, tighter skin without having to undergo facelift surgery seems too good to be true, then you may be unfamiliar with Ultherapy. This a cutting-edge technique uses ultrasound technology to effectively turn back the clock and reverse the visible effects of aging on the face, neck and delicate decolletage area. It is the only treatment that has been cleared by the FDA to naturally and non-invasively lift the skin by stimulating the production of fresh, new collagen as part of the body's own natural regeneration process.
It is a fact of life: Skin changes as we age. Its natural elasticity lessens causing jaw lines to loosen, cheeks to sink, eyelids to droop, and other issues that may leave us feeling as though we no longer look our best. It may even put a damper on one's self-confidence levels. Ultherapy can improve all of that. The procedure has been lauded by patients and physicians alike, including Dr. Nana Mizuguchi, a dual board-certified plastic surgeon with Mizuguchi Plastic Surgery in Louisville, KY. He works extensively in the field of facial rejuvenation and is knowledgeable about the science behind Ultherapy. It is a great alternative for those who want firmer, tighter skin but are uncomfortable undergoing traditional facelift surgery procedures or other invasive treatments - or who simply don't have time to spend recovering from the effects of those.
How does Ultherapy work?

Using the same, proven ultrasound technology that has long been a staple in medicine, Ultherapy employs sound energy to bypass the skin's surface. That energy is delivered in precise amounts to tissue at exactly the right depth and optimal temperature to trigger the skin's natural healing process and ramp up the production of collagen. Unlike other procedures, with Ultherapy no injectable fillers, creams, lasers or toxins are required to lift and tighten the skin as well as smooth out wrinkles commonly caused by age, sun exposure, and others factors.
With specialized equipment, Dr. Nana Mizuguchi and his highly trained staff are able to view tissue layers in real time as they are treated, which allows for the pinpointing of areas to receive concentrated therapy. Want to banish a double chin or perk up a sagging brow? These and other features can be targeted for rejuvenation. While there is no need to treat the entire face, some patients opt to do so.
Following an Ultherapy session, the body should continue to regenerate collagen and results may occur within a few months. The long-lasting effects of Ultherapy differs among individuals, but could include the appearance of smoother, less-sagging skin as well as indications of some weight loss in the face and neck.
Why is Ultherapy is different from other cosmetic treatments?

The sound energy utilized in Ultherapy allows for the treatment of tissue on deeper levels than other cosmetic devices can achieve, thus producing more impressive results than most. Also, because it is a noninvasive and nonsurgical treatment, unlike with a traditional facelift there is no downtime or significant recovery period associated with Ultherapy.
What is an Ultherapy treatment like?

Accomplished without ever cutting or otherwise disrupting the skin's surface, a typical Ultherapy treatment requires about 60-90 minutes to complete. Upon arrival at the office of Mizuguchi Plastic Surgery in Louisville, KY, patients are given medication to manage any pain associated with the procedure. Some may experience varying degrees of discomfort as the ultrasound energy is deposited into the tissue. Once the skin is cleansed and the areas targeted for treatment are identified and marked, ultrasound gel is applied to the skin and the Ulthera treatment wand is placed against it.
The specialist at our office will begin by using ultrasound imaging to determine the proper depth and location at which to deliver the energy. At this point, patients should feel quite comfortable courtesy of the medications they previously received. When the energy deposits are made, you may feel a slight shock or zapping sensation, the strength of which will vary depending on the depth of the deposit. While uncommon, after the Ultherapy treatment is complete, some patients may experience a flushed or tingling feeling, as well as possibly some mild sensitivity, swelling or bruising. All of these should quickly recede.
Following noninvasive Ultherapy treatments, no downtime is anticipated and most patients are immediately able to resume their normal daily activities, which can include returning to work.
What kind of results can be expected?

Once Ultherapy stimulates the natural healing response, it is up to the body to complete the work of producing the collagen that generates the results. Patients of Dr. Nana Mizuguchi with Mizuguchi Plastic Surgery in Louisville, KY, can expect to see a significant change in the appearance of the areas treated within two to three months. The final results should be visible within five to six months. Those times and results will vary for each individual based on the area that was treated as well as the amount of tissue that was targeted.
While most patients only require a single Ultherapy session to achieve the uplifted, refreshed skin that they desire, more treatments may be necessary depending on the laxity of the skin as well as how effectively the body was able to produce collagen in response to the initial treatment. Also, because changes to the skin will continue to occur as part of the natural aging process, it may be beneficial to undergo additional Ultherapy sessions in the future.
Is Ultherapy right for you?

Although traditional surgical facelifts may appear to offer more immediate results, they require an often long and uncomfortable recovery period, which can mean having to weeks off from work and other activities. Ultherapy is a less time-consuming, noninvasive alternative that provides similar, dramatic results for those who wish to restore the youthful qualities of their skin, as well as renewed confidence in their appearance. To learn more about this innovative procedure, we invite you to schedule a consultation at Mizuguchi Plastic Surgery in Louisville, KY. Dual board-certified aesthetic plastic surgeon Dr. Nana Mizuguchi is dedicated to helping patients look and feel their best.