The #1 Reason Why Surgeon Skills Matter During A Brazilian Butt Lift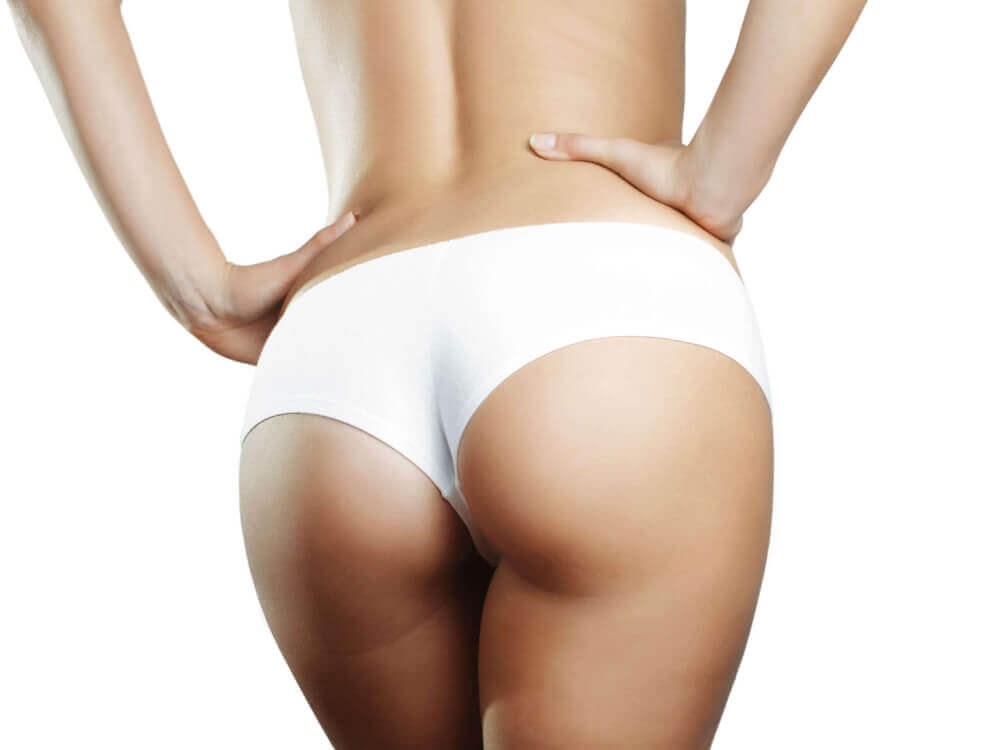 Individuals wanting a more curvy, rounder backside are making butt augmentation procedures a hot trend these days. The Brazilian butt lift is on a steady incline in popularity giving people a shapelier, fuller backside without the need for butt implants. This high demand also means more surgeons are trying to tap into this popular cosmetic procedure even if they are not experienced, board certified, or a qualified doctor. A "botched" Brazilian butt lift can leave patients with disproportionate results and even unhealthy outcomes. Finding the right board-certified plastic surgeon for optimal results is key the first time around.

Dual-board certified plastic and aesthetic surgeon, Dr. Nana Mizuguchi, is founder of the Mizuguchi Plastic Surgery center in Louisville, KY. His vast experience and knowledge with performing Brazilian butt lifts has enabled him to help patients in the Louisville and surrounding areas get the results they wanted. This innovative, transformative procedure gives patients the look they desire for their backside without the need for invasive surgery, but surgical care is still imperative to achieve it.
The natural approach

Butt augmentation procedures are all the rage these days as individuals want a more defined, fuller derriere. The Brazilian butt lift utilizes liposuction in order to extract a patient's own fat cells from other areas to be injected back into the buttocks to create and sculpt the gluteal area into a patient's desired look. Typical areas for liposuction are the stomach, thighs or hip/"flank" area. The extracted fat is then purified and injected back into a patient's glutes. A Brazilian butt lift offers patients a way to cosmetically change more than one area of their body at the same time. Even though it is a more non-invasive approach when compared to butt augmentation with implants, does surgical skill still matter?
BBL and surgical skill

Even though a Brazilian butt lift is a less invasive approach for butt augmentation this two-part procedure can have serious consequences if not performed by a qualified, board-certified plastic surgeon. The first part of the procedure involves liposuction while the second part involves injecting fatty deposits correctly back into the buttocks during the grafting process. Both techniques are highly complex and if performed by the wrong plastic surgeon can have aesthetic issues as well as life-threatening complications for patients.
Cosmetic issues

When patients in Louisville, KY and surrounding areas have issues with their Brazilian butt lift results it is more often than not a result of finding an under-qualified plastic surgeon or doctor for their procedure. This can cause unsightly aesthetic results when the different steps of liposuction or fat grafting or both are done incorrectly.
Improper liposuction technique or aggressive extraction in the donor areas leaves patients with skin that has fat pockets or "divots" due to too much fat removed.
Improper fat grafting in order to contour the buttocks with fatty tissue can be overly done leaving patients with a disproportionate look. Their buttocks can be left sitting too low, too high, or leaving both gluteal areas looking asymmetrical.
Improper fat grafting can leave patients with deep grooves or "trenches" in their buttocks.
Other complications

The gluteal area is anatomically made up of several major arteries and blood vessels. If fat deposits are made incorrectly during the grafting process, it can cause serious, life-threatening complications. Individuals turning to cheaper options such as going to another country or getting a "deal" with an under-qualified surgeon can have devastating consequences and, in some cases, put a patient's own health at risk. Botched liposuction results with an inexperienced surgeon can leave patients disfigured. Foreign substances being included to add extra volume to a patient's results by doctors offering cheaper options can lead to serious infections. Choosing a plastic surgeon without the right qualifications and experience is not only putting your Brazilian butt lift results in jeopardy but your life as well.
Revision help

Patients who didn't go with the right surgeon the first time and get the Brazilian butt lift results they wanted can turn to a board-certified plastic surgeon like Dr. Mizuguchi for help. Brazilian butt lift revisions are complex but finding the right surgeon to correct any fat grafting or liposuction issues is a step in the right direction. At a revision consultation, Dr. Mizuguchi will use his expert knowledge and experience to evaluate what went wrong with a patient's Brazilian butt lift procedure and then customize a plan of action to help them get better results.

Compared to other procedures, the Brazilian butt lift is a straightforward procedure. It may sound simplistic in nature, but if performed by the wrong plastic surgeon can have complicated results. Patients wanting a rounder, fuller backside are left with either botched liposuction or Brazilian butt lift results, and in some severe cases, both. It takes a plastic surgeon who has surgical skill, experience, and a creative eye to ensure the contouring and fat grafting is done correctly so patients get the results they deserve.

Dual-board certified plastic surgeon Dr. Nana Mizuguchi and his professionally-trained staff can get you the Brazilian butt lift results you want. A leading expert and top plastic surgeon in the Louisville area, Dr. Mizuguchi is notably recognized for listening to his patients and using his many years of experience to provide Brazilian butt lift outcomes that his patients love. If you are interested in a Brazilian butt lift, then we invite you to call or schedule a consultation with Dr. Mizuguchi today.