Nonsurgical Skin Tightening--Look Younger Without Surgery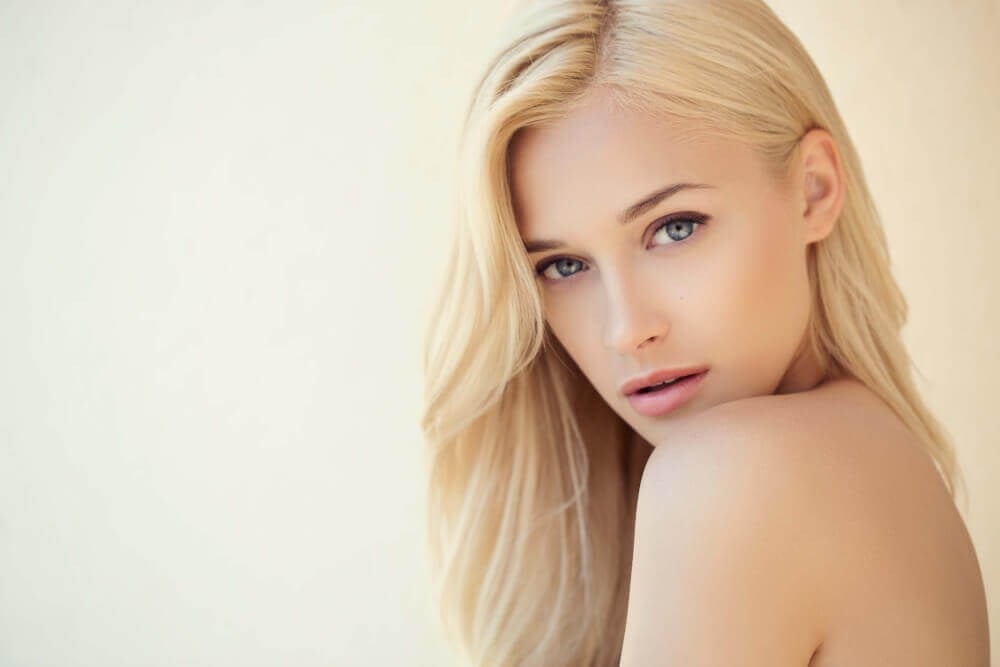 For many, the tight facial skin you had in your 20s is not the same now that you are in your 40s. This slow downward slide seems to be heading further and further south, making you unhappy with the way you look. A few years ago, a surgical facelift was the only remedy to reposition the skin on your face back to its original place. But now, modern treatments are available that stimulate the production of collagen through ultrasound to effectively turn back the clock and reverse the visible effects of aging on the face, chin, neck, and chest area. And it can be done without invasive surgery or downtime.

FDA-approved Ultherapy has been used in millions of procedures worldwide as an effective noninvasive treatment to lift the skin on the neck, chin, and brow, while improving lines and wrinkles on the décolletage. Dual board-certified plastic surgeon Dr. Nana Mizuguchi of Mizuguchi Plastic Surgery in Louisville, KY, offers Ultherapy as a viable option for patients seeking noninvasive facial rejuvenation. This revolutionary procedure is an excellent alternative for those who want firmer, tighter skin but are hesitant to undergo invasive surgical procedures and do not have the recovery time required for a facelift. Let's take a closer look at this noninvasive alternative to the facelift.
What is Ultherapy
Ultherapy is a nonsurgical, noninvasive skin tightening procedure that uses high-intensity focused ultrasound (HIFU) to stimulate the formation of collagen below the skin's surface; and lifts, tightens, and tones the skin on the brow, neck, chin, and décolletage. Ultherapy essentially "wakes up" collagen production through the use of deep penetrating ultrasound technology, producing noticeable results.


How does Ultherapy work?
Ultherapy does not involve injectables, fillers, creams, lasers, or toxins to deliver its results. Dr. Nana Mizuguchi and his highly-trained staff at Mizuguchi Plastic Surgery in Louisville, KY can view the tissue layers of the skin through real-time ultrasound imaging. The delivery of controlled depths and temperatures via a handheld device that focuses energy from ultrasound waves over the skin safely triggers the skin's natural healing process and stimulates collagen in just the right places. The result is an activation of the skin's regenerative process, which leads to it being lifted and tightened.
For Louisville-area men and women who are interested in tightening up a double chin, showing off a smoother neck, or lifting a sagging brow, Ultherapy may be the answer. Over the next few months following an Ultherapy session, the body continues to regenerate collagen, gradually tightening the treated areas.

Ideal candidates
For patients in Louisville who want facial skin tightening but do not want to undergo surgery or have injectables, Ultherapy is a great option. This procedure is a noninvasive way to slow down the aging process and maintain a more youthful look. During your consultation, dual board-certified plastic surgeon, Dr. Nana Mizuguchi, will assess your skin for mild to moderate skin laxity around the eyebrows, neck, double chin, and chest areas. If patients have severe sagging or deeper lines and wrinkles, a traditional facelift may be a more suitable choice over Ultherapy.
What is the process?
A typical treatment lasts about 45-60 minutes. After your face is cleaned, a numbing cream is applied to manage any discomfort associated with the procedure. Careful identification and marking of targeted ensures the correct treatment location. The specialist at Mizuguchi Plastic Surgery applies the ultrasound gel and uses imaging to determine the depth and position at which to deliver the energy. When the focused energy deposits are made, you may feel a slight shock or zapping sensation, the strength of which will vary depending on the depth of the deposit. While uncommon, after the Ultherapy treatment is complete, some patients may experience a flushed or tingling feeling, in addition to some mild sensitivity, swelling, or bruising. All of these should quickly recede.

Expected Results
Following treatment, the regenerative process begins immediately. Results will vary among patients based on the treated area as well as the amount of tissue targeted. Many patients report visible signs of lifting and toning after about six weeks following treatment. Louisville-area patients can expect to see full results in the appearance of the areas treated in about 3-6 months.

While most patients only require a single Ultherapy session to achieve the uplifted, refreshed skin that they desire, additional treatments may be necessary after about a year depending on the laxity of the skin and how effectively the body was able to produce collagen in response to the initial treatment. It is important to understand that your skin will continue to be altered by the effects of aging, and additional Ultherapy sessions may be warranted in the future.

There are many benefits to Ultherapy -- no downtime, FDA-cleared, noninvasive, and takes about one hour to be completed. However, possibly the most significant advantage of Ultherapy is its ability to provide dramatic results for those who wish to restore the youthful qualities of their skin without having to have a facelift. To learn more about this innovative procedure, we invite you to schedule a consultation with dual board-certified plastic surgeon Dr. Nana Mizuguchi at Mizuguchi Plastic Surgery in Louisville, KY.