Sientra 107 HSC+ Breast Augmentation Case 3
This is the third in a continuing series analyzing results using Sientra 107 HSC+ for breast augmentation.  Sientra 107 breast implants are filled with HSC+ silicone gel which is more sticky (cohesive) gel than others on the market.  This extra stickiness helps the breast implant to maintain its shape and improves overall breast shape.  The HSC+ silicone gel helps to reduce wrinkling and palpability of the breast implants. All this is accomplished with little increase  Other benefits of the Sientra 107 HSC+ breast implants are discussed here.  I have used the Sientra 107 HSC+ silicone gel breast implants and the Natrelle Inspira silicone gel breast implants for breast augmentation now and my patients are loving their results! Vectra Imaging System for breast analysis is a helpful tool for my patients.  Vectra can instantly analyze important breast measurements.  For this patient, She has mild asymmetry with lower breast fold on the right and with 41cc more volume.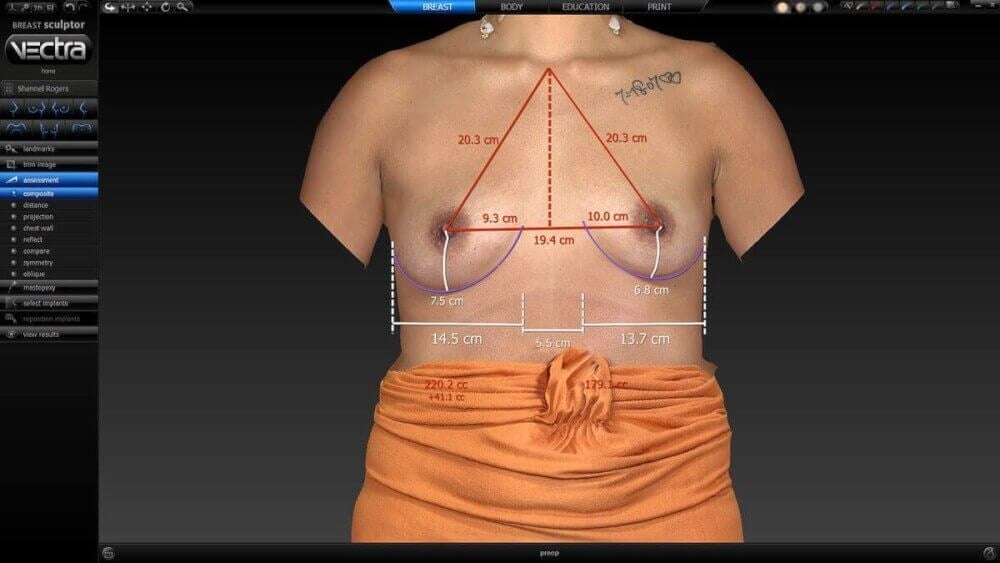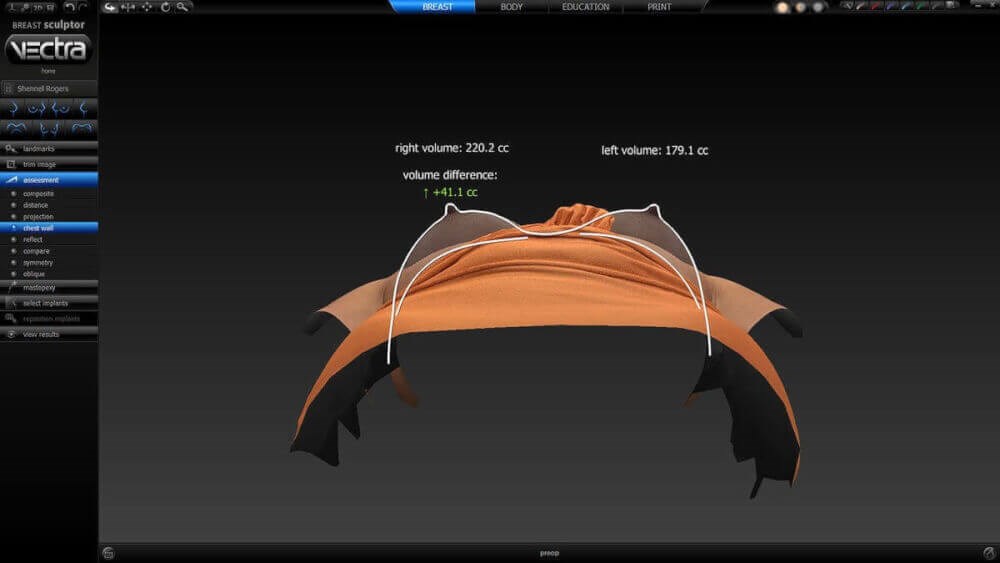 The next images will show the before and after photos on Vectra Imaging System with 440cc High Profile Sientra 107 silicone gel breast implants.


The 440 cc Sientra 107 HSC+ silicone gel breast implant has a base diameter of 12.8 cm and a projection of 5.1 cm.  The base diameter is less than her breast width due to he dense breast tissue.  Other breast implant options include 450cc Natrelle Inspira SRF silicone gel breast implant with a base diameter of 12.75 cm and projection of 5.3 cm as well as the classic silicone gel breast implants in the 450 cc size. I believe these other breast implants would also achieve similar results.


Before and after for breast augmentation with 440cc High Profile Sientra 107 HSC+ breast implants.  The breast implants were placed under the muscle through a fold incision.  She has great upper pole fullness and nice overall breast shape. If you are looking to improve your breast shape and volume, call for an appointment today: (502)899-9979. Nana Mizuguchi, MD