The Different Types of Tummy Tucks Explained. Which One Is Right for You?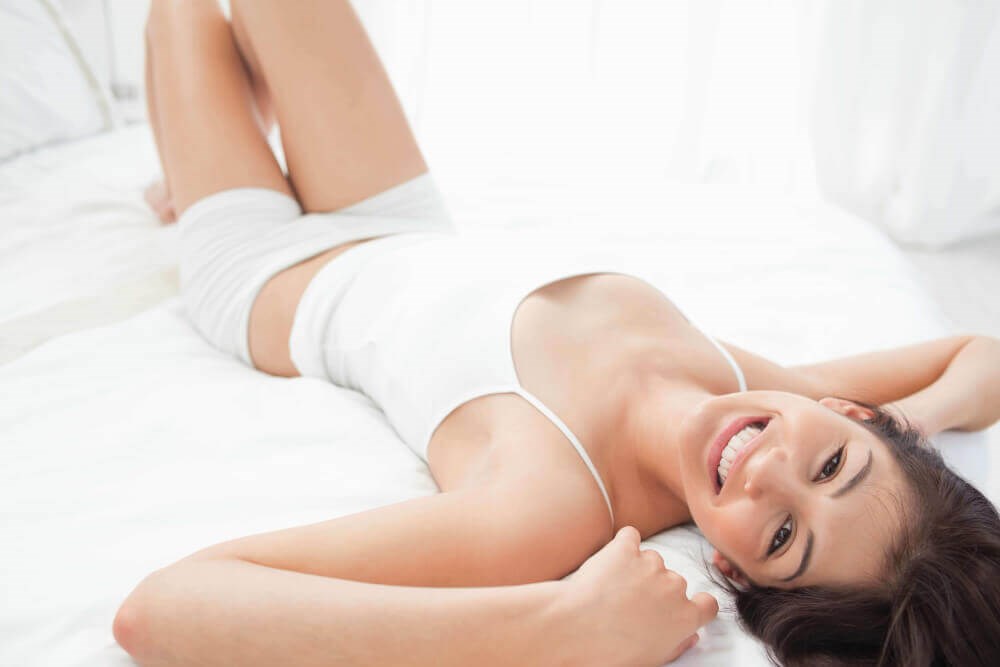 Everyone will most likely experience body changes over time. However, some changes may be more bothersome than others. If you have had a baby or lost a significant amount of weight, your midsection has probably experienced substantial changes making it difficult to shed excess fat and tighten loose skin, which can lead to poor self-esteem. Dual board-certified aesthetic plastic surgeon Dr. Nana Mizuguchi of Mizuguchi Plastic Surgery in Louisville, KY, performs the tummy tuck procedure, also known as abdominoplasty, to address excess skin and muscle laxity of the abdominal wall.
There are several different types of tummy tucks available to women and men in the Louisville area. During your consultation, Dr. Mizuguchi will explain the various styles of abdominoplasty and determine the best fit for your body style. If you are considering a tummy tuck, the guide below provides helpful information about the different types of procedures performed.
Why consider a tummy tuck

A tummy tuck improves the appearance of the abdomen. This procedure not only tightens the separated muscles within the abdominal wall but also removes excess fat and loose skin. The result is a flat and toned tummy. A tummy tuck is considered to be one of the most popular plastic surgery procedures today due to its dramatic results. Many women include the tummy tuck as part of a mommy makeover, enabling them to restore their pre-pregnancy bodies without unsightly stretch marks. Healthy men and women in Louisville who have had significant and rapid weight loss also seek this procedure when left with an abundance of sagging skin. Others consider a tummy tuck as part of their battle against the aging process when they do not see the result they desire, despite following a healthy diet and exercise regime.
Abdominoplasty Explained

In an abdominoplasty procedure, the surgeon begins by making an incision along the bikini line. The opening allows for the removal of excess skin and fat. The abdominal muscles are tightened by using stitches to create a girdle effect. A new navel is created and repositioned through an incision in the reattached skin. Liposuction may also be included to rid the abdomen of its fatty later and result in a more contoured look.
Traditional Tummy Tuck

A traditional style tummy tuck is effective for both men and women in Lousiville who carry moderate amounts of extra fat in the midsection. During the procedure, an incision is made above the pubic region allowing for the removal of excess skin and abdominal muscles are tightened. While this type of surgery does feature a long incision, it is strategically placed so that it may be hidden by undergarments or a bikini. With proper incision care, the scar will fade in time.
Mini Tummy Tuck

For those patients with a smaller amount of extra loose skin around the middle, a mini tummy tuck is a suitable option. Just like with the traditional tummy tuck, the primary goal with this type of procedure is to remove excess fat and loose skin. In this procedure, the muscles may or may not be tightened depending on patient needs. Mini tummy tucks require a smaller incision since less tissue is removed. Liposuction is used to remove excess fat, and the remaining skin is pulled tightly. The original belly button stays in tact.
Extended Tummy Tuck

Following significant weight loss, Louisville, KY patients with larger amounts of excess skin and fat may be a candidate for an extended tummy tuck. This procedure requires a longer incision than the traditional and mini tummy tucks. An extensive amount of liposuction typically is performed, which also addresses the back and sides, along with tightening of the muscles and repositioning of the belly button.
Drainless tummy tuck

Dr. Mizuguchi offers men and women in Louisville with an additional, innovative option for their tummy tuck procedure, known as the drainless tummy tuck method. This technique utilizes special suturing that blocks fluid from building up and does not require a drain during recovery. Compared to other tummy tuck procedures, the drainless tummy tuck reduces the downtime of the surgery significantly.
Maintenance

While tummy tucks often produce dramatic transformation in the body's shape and size, the final results take time for swelling to subside before revealing your new midsection. Once clearance is given, Dr. Mizuguchi encourages abdominoplasty patients to follow a healthy lifestyle of diet and exercise for lasting results. It is possible to gain weight and see undesirable changes in your midsection if proper care if not given.

Men and women who have lost a significant amount of weight or who have an excess distribution of fat may be unhappy with the appearance of their midsections. Frustrating saggy, loose skin camouflages contoured abdominals. A tummy tuck is an excellent solution for a tight and attractive midsection, giving patients renewed self-confidence so they can feel attractive once more. We invite you to contact Mizuguchi Plastic Surgery in Louisville, KY, and schedule a consultation with dual board-certified aesthetic plastic surgeon Dr. Nana Mizuguchi so he can best determine which procedure is best for you.