The Process of The Brazilian Butt Lift Explained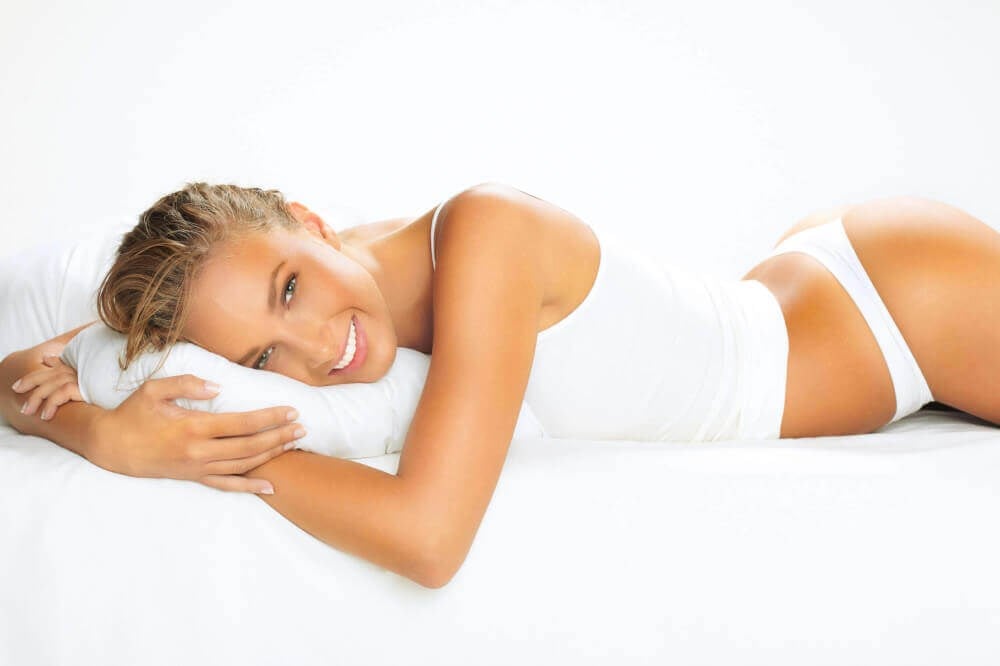 Butt augmentation procedures are on the rise in popularity, helping women and men enhance their backsides. More and more, individuals in Louisville, KY and throughout the United States are wanting a rounder, fuller, shapelier derriere and are turning to cosmetic help to achieve it. Women and men struggle with changes to their butt due to factors such as age and fluctuations in weight. Hormones and genetics can also play a role in what you inherit physically. The cosmetic procedure of a Brazilian butt lift can give your butt a boost and doesn't require invasive surgery.

Dr. Nana Mizuguchi is a double board-certified plastic surgeon in Louisville, KY. Founder of Mizuguchi Plastic Surgery, Dr. Mizuguchi works closely with each of his patients to achieve the aesthetic results they want with their Brazilian butt lift. His experience and creative eye give him an excellent surgical touch to provide his patients with the fuller backside they want with this safe and effective technique. Here is some helpful information on how this procedure works and how Dr. Mizuguchi can help.
What exactly is a Brazilian butt lift?

A Brazilian butt lift, also known as a BBL, is a cosmetic enhancement that uses your own fat to enhance the size and shape of your butt. Excess fat is removed via liposuction from areas of the body such as the hips, thighs, and abdomen. This is an added benefit to the BBL procedure in that it allows you to remove excess fat from other troublesome areas and contour those body parts at the same time as your BBL procedure. After the fat is removed, it is purified and processed so only healthy fat cells remain. These cells are injected back into the buttocks to improve its size, shape, and contour, helping women and men in Louisville, KY achieve fuller backside they want.
Why are so many people doing it?

A Brazilian butt lift is one of the most popular cosmetic treatments requested today. Both men and women are looking to boost the appearance of their butt while wanting it to have a more natural-looking enhancement. Patients in the Louisville area that need a little more volume or want a rounder look to their buttocks can turn to this minimally invasive procedure while simultaneously getting help from liposuction in other troublesome spots.
Step one of a BBL

Fat re-injection or fat harvesting is becoming quite popular as a more natural alternative for cosmetic procedures. A Brazilian butt lift encompasses this process by extracting unwanted fat cells in one area to be used to enhance another target area. This procedure, when done by a qualified and experienced board-certified plastic surgeon like Dr. Mizuguchi, can yield amazing results. The first step of a BBL involves liposuction. Small incisions are made to the donor areas which allows a cannula instrument to be inserted. Excess fat is removed which will be re-injected back into the buttocks. Patients can have a flatter stomach or slimmer hips and thighs with the first step of the BBL process.
Step two of a BBL

Once the fat cells are extracted, they are put through a purification process so that only healthy fat cells are injected back into the buttocks area. With small incisions typically placed on the underside of the buttocks, an expert plastic surgeon like Dr. Mizuguchi will inject the healthy fat back into the butt area. With meticulous placement, the fat cells will be inserted and massaged into the target area to further shape and contour the buttocks. Patients are left with a rounder, smoother, more voluminous butt than when they came into the office.
Outpatient procedure
A Brazilian butt lift gives patients natural-looking results by utilizing their own unwanted fat cells. It also results in an easier recovery versus butt augmentation with implants. This same-day procedure requires only one office visit to have liposuction performed and the fat re-injected into the butt. A Brazilian butt lift gives Louisville-area patients dramatic results with lower risk factors and a quicker recovery when compared to other cosmetic butt procedures. Patients typically can resume normal daily activities shortly after surgery and can start fully enjoying their results in 6-8 weeks.
The right surgeon provides the right outcome

Since a BBL is a two-part procedure (liposuction and the fat transfer), finding the right, board-certified plastic surgeon is crucial to getting the best results. Liposuction takes experience and a keen eye to ensure the right amount of fat cells will be removed in order to correctly contour those target areas. The plastic surgeon also needs to be skilled in knowing how to add the right amount of purified fat back into the buttocks so patients get the desired look of volume and shape that is important. These two unique cosmetic procedures require excellent surgical skills and a creative eye to create beautiful results, so that's why finding the right plastic surgeon is key.

Brazilian butt lifts are on the rise and don't show any sign of slowing down in popularity. Both women and men are getting the voluminous results they want and love the new look of their derriere. Double board-certified plastic surgeon Dr. Nana Mizuguchi has the experience and surgical knowledge when it comes to the BLL combined with liposuction. During your initial consultation at his Louisville, KY office, Dr. Mizuguchi will determine if you have enough body fat in other areas to effectively enhance your buttocks and discuss your options in order to customize your BBL experience. You can have a beautiful, fuller look to your backside and love the way your butt looks with this innovative cosmetic procedure. We invite you to call the office of Mizuguchi Plastic Surgery in Louisville, KY and schedule a Brazilian butt lift consultation with Dr. Mizuguchi today.