Most people have both loose skin and areas of excess fat on their body that they would really like to correct without an invasive body lift and surgical liposuction. BodyTite is a revolutionary minimally invasive liposuction treatment that also tightens your skin with very little recovery time. The radiofrequency-assisted liposuction (RFAL) in BodyTite allows board-certified plastic surgeon Dr. Nana Mizuguchi to efficiently help his patients in Louisville, KY improve their body contours. BodyTite is approved by the Food and Drug Administration (FDA) to safely remove fat and tighten skin without scars for fast results. Schedule a consultation at Mizuguchi Plastic Surgery to learn more about BodyTite along with other treatment options for sagging skin and fat removal.
Reviews
"This is the best place to go hands down! The Doctor and Staff always went above and beyond to make me feel comfortable and happy. I even get text and calls from their Nurce's before surgery just to check in to see if I had questions and post op to see how I am. Thank you thank you so much! I really look forward to doing more here and I'm even more happy about my results =) thanks for making this a fun and smooth process you all are amazing! This is the most skilled plastic surgon around here guaranteed I wouldent evem consider anyone else."
- C.W. /
Google /
Oct 25, 2018
"Dr mizuguchi and his team are hands down the best! He is amazing! I would not go to anyone else, I trust him 100%. I drive over 2 hrs to see him. His office staff are amazing as well. They are very knowledgeable. If you call the office it does not matter who you talk to they all know what is going on and are able to help you and answer any question you have. They are professional, thorough, and caring. The office is beautiful as well. Dr mizuguchi never disappoints !"
- G.M. /
Facebook /
Jul 10, 2020
"Wonderful! Can't recommend enough. Every member of this team is so pleasant and so sweet! I felt so taken care of from start to finish. They have an excellent, upbeat, happy atmosphere which immediately puts you at ease. Everyone is very knowledgeable, kind and thorough. Such a beautiful clean environment, I honestly could not fault 1 thing about my experience! Thank you all!!!"
- E.K. /
Facebook /
Feb 03, 2020
"Decided on 485 cc's under the muscle. I just had my surgery yesterday and so far so good! - I'm 30 years old and I have two kids, I've wanted implants for a long time, after I breastfed my youngest who is now 5 years old, I became very deflated and hated my chest, I was a 36D. I met my surgeon Dr. Mitzuguchi about a month ago and had a virtual consultation where we decided I'd need a lift and I showed him my wish pictures, at my pre op appointment I was able to go in and try on different sizes of implants and we decided on 485 cc's under the muscle, I just had my surgery yesterday and so far so good! I'm very happy with my results so far, and dr. Mitzuguchi and his staff are amazing, very pleasant to work with and very tentative to their patients needs. I'm pretty sore today but it's nothing too bad, I'm on muscle relaxers and pain killers, and I have my first post op visit on Monday!!!"
- A. /
RealSelf /
Jun 12, 2020
"Your time with him is never rushed. The staff really takes the time to know you and answer any questions."
- Anonymous /
Healthgrades /
Oct 18, 2019
Previous
Next
Am I a good candidate for BodyTite?
BodyTite can help if you want to see better contours and skin tightness in one or many areas of your body. You may be a candidate for BodyTite if you want to eliminate pockets of fat and improve the overall look of sagging, wrinkled skin. You may have considered traditional liposuction or body lift surgery, but would prefer to avoid surgical downtime and scarring. Most areas of the body can be treated with BodyTite, but some of the common areas patients would like help with are the stomach, arms, chest, knees, and thighs. At your consultation, Dr. Mizuguchi will listen to your concerns and goals before helping you decide if BodyTite or another procedure is right for you.
BodyTite Before and After Expectations
BodyTite is usually performed with local anesthesia, but general anesthesia may be used if you are nervous or having several areas treated. The advanced BodyTite applicator is inserted through very small incisions in your skin. BodyTite has an internal and external thermometer will protect you from burns. The applicator will loosen and liquefy the fat with radiofrequency waves so the fat can be easily suctioned out of your body. The heat used during the fat removal will tighten your skin and connective tissue for visible skin contraction. BodyTite treatments generally take about 30 – 45 minutes per area. Multiple sessions may be needed or recommended by Dr. Mizuguchi to deliver your best results.
BodyTite Aftercare and Results
You will need to rest at home for 5 – 10 days after your BodyTite treatment. A compression garment should be worn over the treated areas to promote healing while maintaining your new shape. Some results can be seen immediately, but final results will not be apparent for 3 – 6 months as the swelling and inflammation subside. While the fat that is removed cannot return, the remaining fat can become larger if you gain weight, so it is crucial to maintain a healthy, stable weight after your BodyTite treatment.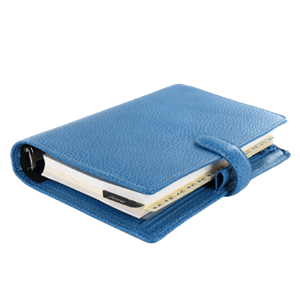 Enjoy the benefits of skin tightening and body contouring in one simple BodyTite treatment by plastic surgeon Dr. Mizuguchi. Minimize your recovery time with advanced liposuction to get your best body. Learn more about BodyTite treatments during your consultation at Mizuguchi Plastic Surgery in Louisville, KY.
Related Posts