Part of the body's natural aging process is the slowing of collagen and elastin production in the skin. This leads to more visible lines, creases, and wrinkles, as well as loose skin on the neck, jowls, and chin. To combat these signs of aging, Mizuguchi Plastic Surgery offers FaceTite. This innovative nonsurgical procedure, recommended by Dr. Nana Mizuguchi, uses radiofrequency-assisted lipolysis (RAFL) to heat up and dislodge cells, which causes the skin to tighten and encourages the faster production of collagen. It's possible to enjoy a tighter, more youthful facial appearance and fewer wrinkles without the lengthy recovery period of an invasive facelift. We encourage you to schedule a consultation at our Louisville, KY practice to learn more about FaceTite and its benefits.
FaceTite™ Reviews
"I had the FaceTite procedure done last summer and really like the results. My jawline is a lot more defined. People compliment me but don't exactly know what is different. The procedure is minimally invasive and the staff was very caring in answering all my questions and giving me awesome advice. Dr Mizuguchi is so talented with an awesome bedside manner!"
- S.H. /
Facebook /
Mar 03, 2019
Previous
Next
am i a candidate for facetite?
FaceTite is generally utilized to treat smaller, more delicate areas, such as the lines that form around the mouth and under the eyes as well as the loose skin on the chin and neck area. You are a good candidate for this procedure if you're experiencing classic signs of aging and want an increase in collagen production for tighter skin. In order to receive this treatment, you should not be pregnant or have had cosmetic injections performed within the last 6 – 8 months. A consultation with Dr. Mizuguchi will better help you learn whether or not you are a candidate for this procedure.
FaceTite uses a minimally invasive technique that involves inserting a very small cannula under your skin after local anesthesia is applied. Once the cannula is placed, the temperature can be monitored and controlled via internal and external thermometers to make sure the heat remains at a comfortable level. The radiofrequency energy the FaceTite device emits will be effective in attacking fat cells, and will also cause the skin to contract, stimulating an increase in collagen production. Sessions typically last around 45 minutes per treated area.
how long is recovery after a facetite treatment?
After a FaceTite procedure, you will be allowed to return home to rest for the remaining part of the day wearing a compression garment. You should be able to return to your regular routine by the next day. It may take around three days for any redness or swelling to subside. Strenuous activities and exercises should still be avoided for about 1 – 2 weeks following the procedure. You may be able to see some visible results right after your FaceTite treatment. However, as the procedure involves stimulating the collagen process, you will see more gradual improvements for around 3 – 8 weeks afterward. Your results should be long-lasting if you maintain a healthy, stable weight.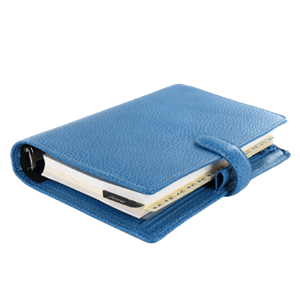 How much does FaceTite cost?
The cost of FaceTite will depend on the severity of saggy skin. During your consultation, Dr. Mizuguchi will go over your cosmetic goals and then he can estimate your costs. We accept many forms of payment and can help you find low-interest financing.
What about a surgical facelift?
A facelift is one of the best treatment options for improving facial lines, reducing wrinkles, and creating an overall tighter complexion. Additionally, if you want to reduce stubborn pockets of fat underneath the chin, liposuction is also an effective treatment. However, if you prefer to avoid surgery, then FaceTite may be a good option for you.
Can BOTOX or fillers enhance the results of FaceTite?
Often, we combine FaceTite with BOTOX or a filler, like JUVÉDERM, to achieve even more dramatic results. We usually perform your FaceTite treatment first and then administer BOTOX or fillers the next day or a week after your RF treatment. It's important to talk to Dr. Mizuguchi about all of your needs and concerns so he can create a customized treatment plan that aligns with your cosmetic goals.
How many FaceTite treatments will I need?
Many patients experience noticeable results after just one treatment, but some may need multiple sessions to attain their desired outcomes. When Dr. Mizuguchi performs a physical assessment of your face, he can recommend how many treatments you may need.
How long do skin tightening results last?
After your initial treatment, your results will continue to improve over the next few months, and you should start to see an improvement in loose skin. The results from skin tightening procedures are long-lasting; however, we highly recommend maintaining a healthy diet and exercise routine because weight gain could change your results.
get Younger-looking, Tighter Skin
Surgical procedures like face and neck lifts don't have to be your only option for creating tighter, younger-looking skin. FaceTite, offered by Mizuguchi Plastic Surgery in Louisville, KY can tighten skin and address a stubborn double chin. It uses a unique radiofrequency-assisted lipolysis technique that ignites collagen and contracts the skin. Call today to schedule your consultation with Dr. Mizuguchi.
Related Posts